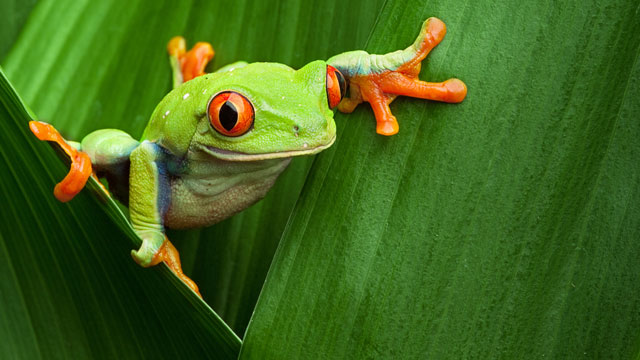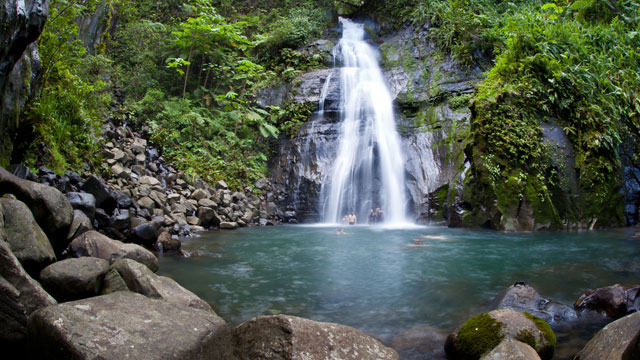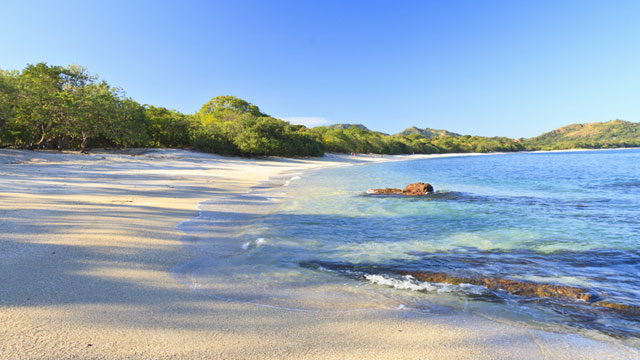 Costa Rica Travel Blogging Expedition
Ever had someone tell you that they're "living vicariously through you?"
As travelers, it's pretty common to hear that — and it's a pretty nice compliment. It means that whether you're traveling around the world or just living out one of your dreams, they envy you for it.
Join us in Costa Rica this August, and not only will your friends and family live vicariously through your trip to a tropical paradise, you'll also learn how to make that feeling last even longer – and span a much wider audience – with a blog.
While you're there, you'll:
Find out everything you need to know about creating a profitable travel blog from professional blogger Paula Pant, who makes $100,000 a year solely from her blog and blog-related activities
With Paula by your side, get your blog up-and-running – or give your current blog the update it needs – while you explore the beautiful Costa Rican beaches, take a horseback ride to the Oropéndola Waterfall and catch some of the best views of the active volcano in the Rincon de la Vieja National Park, taste authentic Central American cuisine, and relax for a quiet day at the resort's spa, ranked one of the top 5 spas in Latin America
Experience and capture in writing and photos the beauty and peaceful nature of one of Central America's most beloved countries at the perfect time of year. July and August are the "secret" season in Costa Rica – and insiders love it!
Discover how successful bloggers turn their thoughts into profit – and how you can double or even triple your income when you return home
Find out why blogging is the world's best travel writing gig – and how you can enjoy the freedom, independence, and travel opportunities that bloggers around the world enjoy

Whether you want a peaceful refuge where you can hone your writing and blogging skills or an exciting adventure through a picturesque landscape, you'll come away with a great foundation for your blog – and the know-how to make money from it.
Tuesday, August 4
Arrive in Costa Rica, check into the hotel, explore, put your feet in the sand, and get settled.
Join us in the afternoon for introductions and your first action plan. Paula will walk you through her secret formula for success and detail the differences between a regular, run-of-the-mill travel blog and a lucrative one. You'll immediately see the importance of a good, bedrock website, and you'll benefit from her long trial-and-error track record.
When Paula first started blogging three years ago, she wasn't making much money. It was only after she redesigned her blog (and her mindset) that she was able to grow beyond the six-figure mark in 2013. You'll lay the right groundwork for your blog and discuss story and theme ideas if you don't already have one.
In the evening, you'll have cocktails and get to know the group while enjoying the sunset on Mansita beach.
Dinner is on your own.
Wednesday, August 5
Stories are important in successful blogs, so today you'll explore a nearby National Park. We'll kick off the day with a delicious breakfast at the hotel. Then, we'll meet in the lobby and head to Rincon de la Vieja National Park. We'll take a leisurely horseback ride along scenic forest trails to the Oropendola Waterfall, which spills from 82 feet high into a beautiful blue pool. We'll enjoy lunch, and you'll have the opportunity to take a quick dip here if you'd like.
Then we'll continue on foot with a private guide on the Las Pailas ("The Cauldrons") Trail, where you'll enjoy the best views of the active volcano without having to climb on the main crater. You'll also see a variety of wildlife and vegetation – and some amazing volcanic elements, like steam and sulphur pouring out of natural fumaroles in the ground, clay pools boiling with hot volcanic water, and mud frothing and exploding upward at the "Cauldrons."
After walking along the trail, the horses will take us back on the forest trails out of the park.
We'll return to the hotel, regroup, and gather in the late afternoon for our second class, where Paula will go over the importance of photography and design when it comes to creating a money-making blog.
Dinner is on your own.
Thursday, August 6
After enjoying your complimentary breakfast, we'll meet in the morning for our third class with Paula. She'll go over how to promote your blog on social media – you have no idea how important and lucrative these outlets really are – and we'll have time for individual review of your blog ideas.
After class, we'll head to the nearby town of Tamarindo, which is a local beach-side village with good shopping and great food. We'll visit the famous Guaitil Pottery Farm, where they make and display an authentic, artistic Costa Rican pottery tradition that has been passed down from generation to generation for over 800 years. In fact, it's one of the only remaining indigenous crafts still being practiced in Costa Rica.
After the pottery farm, you'll have time to shop and explore Tamarindo at your leisure. Then, we'll return to our resort in time to watch the sunset over the Pacific.
Dinner is on your own.
Friday, August 7
Today, we relax. Feel free to sleep in this morning, grab some breakfast at your leisure, and meet for our fourth class at 10am. Today's topic will be the fundamentals of SEO (search engine optimization) and keywording for your blog, so you can increase your Internet presence. We'll also have time to review your blog post from the previous day.
Not sure what any of that means? Don't worry, Paula makes it easy and approachable for anyone.
Then, we'll head to the beach to hop on the Marlin Del Ray, a catamaran that will take us on a tour of the surrounding exotic bays, white-sand beaches, and tropical jungles by sea. We'll sip some tropical drinks and scan the water for dolphins, turtles, flying fish – and maybe even a whale.
You'll have the choice to snorkel or swim when we drop anchor in a peaceful bay. Then we'll enjoy dinner onboard as we watch the sunset over the glistening water – be sure to bring your camera! We'll then return to our resort, happy as a clam.
Saturday, August 8
Wake up and grab breakfast this morning, and then join us for our very last blogging session with Paula. Today, we're talking cold, hard cash: how to monetize your blog. Once you leave the classroom, you'll have everything you need to go home and launch a blog that could fund your travels for the rest of your life.
After class, grab lunch on your own and take the afternoon to yourself. Relax on the beach, go to the spa, finish a good book, write your next blog post – take some time to reflect on all you have learned over the past few days, and enjoy yourself.
We'll meet at 6pm for our farewell dinner – on us. We'll meet at Tamarine, the delicious Asian-fusion restaurant right on the resort, overlooking the beach. Here, we'll swap stories and enjoy one last meal together on a cool, relaxing Costa Rican night.
Sunday, August 9
Fly home from Costa Rica, or extend your visit in this extraordinary country and do some exploring on your own. After all, it's time to start blogging.
Note: Our workshop schedules are always subject to change due to weather and construction.  The primary focus of this workshop is on travel blogging and areas that are good for exploring and learning.
Pricing and What's Included:
Full Price: $3,797 per person
Early Bird Discount: Save $300 with our Early Bird Discount when you sign up before Friday, April 17. Pay just $3,497* with this $300 Early Bird Discount.
(*Additional discounts may apply. You can click through to the "Register for Event" button above to learn more.)
Easy Payment Plan: If you'd like to take advantage of our easy payment plan, you can register today for just $697 down.
Here's how it works:
Reserve a seat at the workshop for just $697 when you put your name on our attendee list by April 17 at midnight.
When you do, you'll automatically lock in the discounted workshop price of only $3,497* – a full $300 savings for you! (*Additional discounts may apply.)
For each of the four months to follow, we'll bill your credit card for $700. So you spread out the payments comfortably between now and when the workshop starts in August.
The registration fee for the workshop includes:
Admission to five days of intensive on-the-ground learning and classroom sessions, geared to spark ideas for your blog
All tours and activities listed above
Special presentations and insider blogging information by highly successful travel and lifestyle blogger Paula Pant
Transportation to and from activities/locations
Five nights' hotel accommodation
Breakfast each morning
A welcome cocktail at sunset on the first night
A farewell dinner on your last evening in Costa Rica
Your Registration Does NOT Include:
Meals not listed on this brochure (allow $40-$80 a day, depending on whether you want fine-dining experiences or local eats)
Airfare to and from Costa Rica
Airport transfers
Equipment – you must bring your own laptop, camera, and any accessories you might need (i.e., notepads, pens, chargers, sense of humor, etc.)
This workshop is limited to 12 people only, and these small-group workshops with our pros always sell out quickly. Reserve your seat now!
Your discount price of just $3,497 is only good until Friday, April 17, 2015. After that, you will no longer be eligible for our early bird discount and the price goes up.
What's more, if your spouse or a guest would like to join you, he or she can do so for just $2,697.  
Meet Your Guide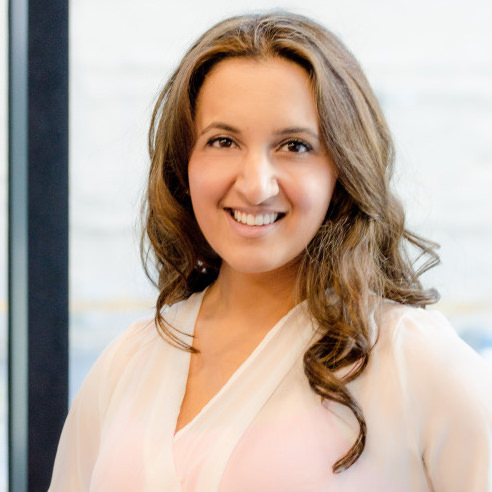 Paula Pant is an award-winning journalist specializing in travel, money management, and lifestyle design. She has traveled to 32 countries,... [Read More]
"If you are interested in blogging, this workshop provided a very good understanding of how to approach all aspects involved." – Davis Chapman
"I would recommend this workshop to others because it provides you direct access to an expert that is willing to answer all your questions and you can immediately test your new skills and also get an honest review of how you are doing." -Anastasia Gurvich
"Absolutely recommend this workshop to others. Wrote first blog in class the first day, then refined it on the next morning.  Was able to then discuss it and show it to Paula one on one. So went through the process of writing, which has always been a problem for me." – Francesca Burack
Accommodation:
We'll be based at the JW Marriott Guanacaste Resort & Spa, a rustic luxury beachfront property along the northern Pacific coast of Costa Rica.
Activity Level
Moderate to High Activity. Most of this workshop will be spent outdoors, out-and-about throughout the Costa Rican landscape.
Prerequisites
There are no prerequisites. This workshop is for people of all skill levels and experience, and the concepts discussed are doable by anyone. Please remember to bring your laptop.
What to Bring:
Your passport
Your laptop
Your camera
Spare batteries and charger (plus an adaptor and/or transformer if needed)
Bathing suit, athletic wear, and comfortable shoes for walking
A sense of adventure!
Space is limited to just 12 attendees. We strongly urge you to sign up soon – these seats are sure to fill up quickly. We'd hate for you to miss out on such a rare opportunity to blog alongside one of the industry's best!
Cancellation Policy: All our workshops and expeditions are non-refundable before the event. If, however, you are unable to attend – and you give us at least 30 days notice – we will be happy to apply your payment toward a future workshop, minus a $200 processing fee for overseas expeditions like Costa Rica or Peru, or a $50 processing fee for stateside workshops like those in Portland or Denver. Cancellations with less than 30 days notice may be subject to extra fees.
← View All Events