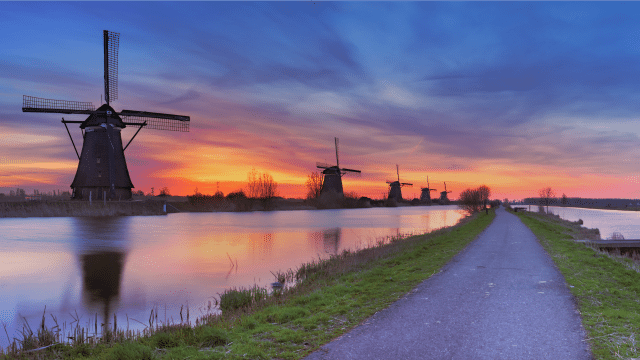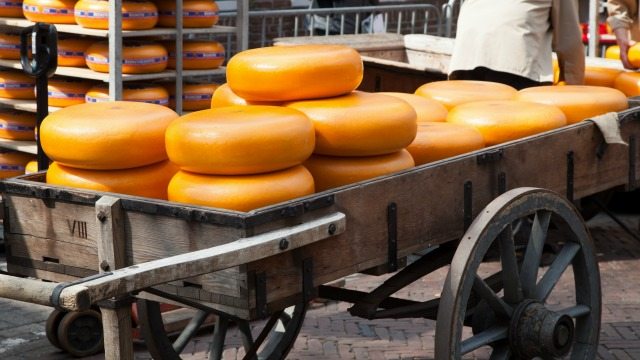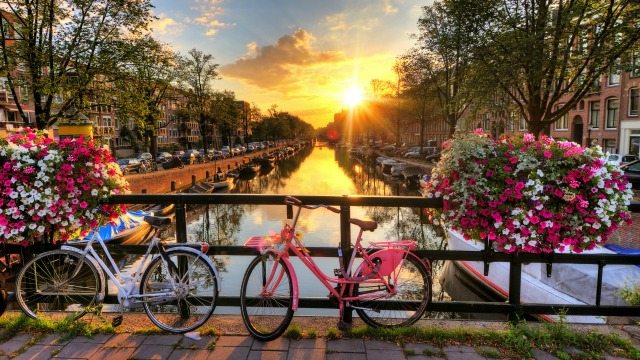 Holland Travel Video Expedition
Join Us in Holland and Learn to Shoot Travel Videos You Can Sell for $200-$4,000…

While you wander the canal-lined streets … dine in charming cafés … taste magnificent cheeses … and explore the quaint villages of the Netherlands … with professional travel videographer Tom Reissmann as Your Guide.
This coming September in Holland you can…
Learn from a professional videographer the techniques he uses to shoot travel videos that sell for $200 – $4,000…
Get hands-on practice applying your new skills while you explore Holland with a professional videographer by your side…
See the country in a way you never could as a tourist with an insider's knowledge on where to eat, what to see and what to shoot…
Find out how easy it can be to capture the beauty and essence of Holland on video and in photographs…
Learn how to shoot and edit video like a pro… while on the go
Learn how to sell your videos to tourism companies, so you can turn a profit from your trips right away … and start planning your next vacation
Kick-start your earnings by capturing video that you can sell online and directly to travel agencies and tour companies…
And much, much more!
Dear Fun-Loving Traveler,
If you're intrigued by the idea of getting paid to travel … and you long for an exciting and fulfilling way to see the world … then Holland this fall is, hands down, the best place to start your adventure.
Join Tom Reissmann, a travel videographer with more than 10 years of experience in the field, this September 20-26 for five days of hands-on training, creativity, and FUN!
I assure you, not only will you come away with a real passion for the Netherlands – having discovered it from a real insider's perspective – but you'll also learn the ins and outs of creating short video clips you can sell for income.
The travel video market is wide open for beginners and the best time to get in is NOW!

Discover the Skills and Secrets You Need to Shoot Amazing Videos You Can Sell to Tourism Companies … while Exploring Holland's Quaint Villages, and Bustling Capital City of Amsterdam…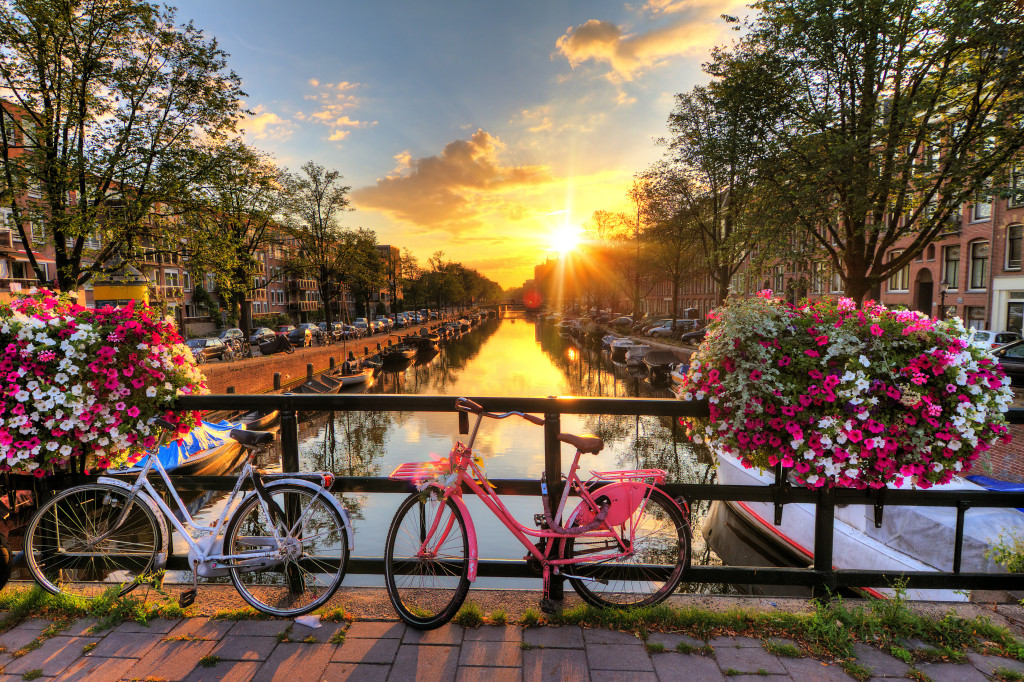 Tom makes a sustainable $80,000 – $90,000 a year, but he says it's the fun travel perks that really make him feel like a traveling millionaire.
Ten years ago, he discovered that tourism companies have a real need for promotional videos. With just a short, good-quality video on their website, they can show the highlights of a destination quickly and easily – and get more bookings. They're happy to pay a few hundred… or thousand… dollars to those with the right video skills.
Tom started by filming in Southern Europe in idyllic locations like Spain, Greece, and Italy. As he grew more confident in his skills, he increased his rates and covered trips to Berber villages in the Atlas Mountains in Morocco, the famous pyramids of Egypt, sailing trips along the Nile, safaris in the game reserves of Tanzania, and Kenya, as well as luxury honeymoon locations like Zanzibar, and Mafia Island. He finished his journey through Africa with a self-drive vacation in South Africa and then moved to Australia.
He has been following his passion of discovering beautiful locations and capturing that beauty on video ever since. He now lives in the Canary Islands and travels around the world to film commercial videos for tour companies and stock agencies.
In Holland this fall, Tom will share his passion for filming and travel with you and tell you about his secrets to making money with travel videos… so you can do the same from anywhere on the planet you choose to live.
You'll profit from his extensive academic background in the tourism industry and his years of hands-on experience as a travel videographer.
"The piece that's changed the most these last few years," says Tom, "is how far camera technology has come and how many new companies are looking to add videos of what they have to offer to their online brochures and websites. The video capabilities of my iPhone far surpass any camera gear I could have bought 10 years ago. And that technology is much cheaper, too. What's more, it's not just tour companies who want these videos. It's small businesses, restaurants, hotel owners, newspapers, magazines, and more. Now's a great time to get started."
No matter what your level of experience with photo or video, Tom will guide you through the process of filming professional and saleable shots of one of the most visited cities in Europe. And he'll show you exactly how to edit your material into a promotional tourism video and sell it to buyers.
No prior video experience necessary.

This September 20-26, 2016 in Holland, you'll:
Shoot alongside Tom Reissmann out and about through the iconic streets, canals, and parks of Amsterdam… the historic and quaint fishing town of Volendam… the town of Alkmaar known for its world-famous cheeses… and Zaans Schans where you'll film iconic windmills, handicrafts, and Dutch architecture…
Learn simple tricks to produce professional-looking video clips…
Produce clean, impeccable-looking video shots you can submit online for stock sales…
Understand all the basics of videography you'll need to create short, saleable videos…
Learn exactly how to market your videos to tourism companies and travel agents…
Discover editing tricks to boost your earnings…
Shoot spontaneous and impromptu scenes in cafés, parks, on streets, and in restaurants…
Nail down your camera settings so you can shoot video faster and easier when you get home…
Get lots of feedback with video review sessions and one-on-one guidance from Tom…
Know what exactly makes a saleable video and how to get that quality in your shots and your final edit…
Meet fellow photographers/aspiring videographers to exchange ideas and brainstorm…
Have a lot of fun with a great group of friends…
And much, much more…
Join us in Holland … and discover
for yourself the fun, adventure, and romance
of the travel videographer's life.
What better place than the winding waterways, lush parks, bustling cities, and quaint villages of Holland to learn about great videography? You'll be presented with video and photo opportunities at every turn…
Picturesque fields sprinkled with windmills… quaint waterside villages full of history… spectacular food… and a journey through Amsterdam's 1,200 bridges.
Holland is in constant motion with its many windmills… boats… waterways… bicycles… people… which makes it a perfect place to practice getting video shots at every turn. There is no better place to develop your videography skills and come away with incredible footage and photos than in one of the most visited cities in the world.
You'll walk away with amazing videos and photos, as well as memories of your travels and the know-how to sell them online and to travel companies when you return home… or even while you're on the trip!
Participants at our small-group workshops boast great (and FAST) success – and you needn't have a lick of experience to join their ranks.
With the goal of shooting videos you can sell, you'll also get to watch Tom do his thing as he chooses a scene, composes his shots, and takes the kinds of videos that have propelled him to success.
After just the first two days, you'll have plenty of video shots that will sell back home and online. And if you've never taken video in your life – that's ok! This will get you started.

Your Itinerary
September 20-26, 2016
This expedition will be fast-paced and fun, allowing you to see Holland in a way you never could as a typical tourist. We have a full itinerary planned for each day, and most of the workshop will be done out and about on foot, so you'll need to be prepared for high activity throughout the week.
You'll also benefit from unique one-on-one instruction throughout the five days, both during shoots and special classroom sessions.
Volendam, the cute, traditional Dutch town where we'll stay in Holland, is a videographer's paradise with stone's throw access to everything quintessential about the Netherlands – historic windmills, winding canals, quaint fishing villages, Dutch wooden shoes, and tall, narrow houses.
We'll spend two days exploring Holland's capital city of Amsterdam, we'll visit its many bridges and canals, take a boat trip through the city, and try our hand at capturing video in this bustling capital city.
We'll visit and photograph the cheese market at Alkmar, where vendors roll out enormous cheese wheels. We'll do a little sampling, too, of course. And you'll also see the ancient village of Zaanse Schans and its beautifully restored windmills, all while practicing your new video skills.
You'll learn about which types of shots sell best for stock video and to travel companies, and what type of footage to shoot when you're traveling to a new destination … or working around your own area. And you'll learn exactly what kind of businesses need video (hint: everyone needs video these days, but certain businesses are better for you to approach when you're just starting out).
Tom will critique your footage in daily group video reviews, where you'll learn what you're already doing well and what you can do to improve your videos and bump up your success. Plus, he'll provide you with the insights you need to capture the best shots possible … and then how to go about editing and selling them.

Here's a run-down of what you can expect…
Day Before the Workshop Begins: Fly into Amsterdam and settle into your hotel in Volendam. Explore the streets at your own pace… or relax and get ready to shoot a lot tomorrow. We'll have a casual meet up this evening for introductions and we'll likely grab dinner together in town.
Day 1
Meet your instructor and staff at our hotel for breakfast and your first class.
Today we'll talk about how to use your camera for video, how to create movement, and which types of shots make for a saleable package.
This afternoon, we'll wander through the streets of Volendam to a few spots we've staked out near the harbor that are perfect for taking iconic travel videos.
You'll put to use what you learned this morning while you shoot, with your instructor at hand to answer questions. We'll end the day with a video review, where Tom will go over the shots you took, and talk about what to improve on tomorrow.
Day 2
This morning we'll meet in the classroom and learn more about how to create professional quality videos. After class we'll head into Amsterdam where we'll get acquainted with the city by taking a boat tour of the canals. After the boat ride, we'll continue shooting the canals, bridges, and around the museum district. You'll have free time for lunch, and to continue exploring this bustling city.
This afternoon, we'll head back to the hotel where Tom will teach you how video editing works, so you can transform your video clips into polished, professional quality videos you can sell. You'll practice using your own footage with Tom by your side each step of the way. We'll conclude the day with a video review session.
Day 3
This day is all about shooting! We'll have an early start this morning as we take a morning trip to famous Dutch cheese town of Alkmaar, where you'll get to visit and shoot the cheese market, and sample plenty of cheeses too!  We'll have some time to explore Alkmaar and find a spot for lunch before we head to Zaanse Schans for the afternoon, where you'll have the chance to get amazing video footage of many iconic Dutch buildings, architecture, and activities. You'll shoot traditional wooden windmills and typically Dutch architectural style that dates back to the 18th and 19th century. Here you'll also get the chance to watch traditional crafts such as clog-making.
You'll expand on what you learned yesterday, with Tom by your side, soaking in the autumn atmosphere in these quaint villages while taking iconic video shots.
We'll head back to the hotel for a group video review.
Day 4
Today, we'll begin with a presentation from Tom on how to sell your video footage to tourism companies, and how to market your services to the tourism industry. You will learn the dynamics of the tourism industry, and how to cater to your clients' need for fresh video footage to market their tours and destinations.
Keeping these things in mind, you'll spend the rest of the day filming in Amsterdam, with another chance to get those shots of the bridges, waterways, parks, bicyclists, and locals. With Tom's professional guidance and feedback, you should quickly see a dramatic change in your ability to create saleable videos. You may even find that it comes easier than taking still pictures.
We'll conclude the day with a farewell dinner, on us, in Amsterdam where you can savor a delicious meal and swap stories about your trip and what you've learned, bounce ideas off of your fellow attendees for future shoots, and enjoy the company of the group.
Day 5
Rise and Shine with an optional sunrise video shoot in Volendam this morning to capture the sun rising over the harbor…
Return to the hotel for breakfast, and we'll get together for our final video review, and Tom will answer any questions you have left. He'll also talk about the next step … how to get from where you are now to making a good income from commercial travel videos.
You're free the rest of the day to head home or continue your trip on your own, with new video skills and lots of great shots to show for it.
Note: Schedule and instructors are subject to change.

Full Price: $4,198 per person (but you won't pay anywhere near that when you register today.)

The registration fee for the workshop includes:
Five days spent both shooting out and about in Holland and in class, and video reviews
Special presentations and demonstrations by travel videographer Tom Reissmann with instructions for filming and editing as well as selling your videos
Group reviews with Tom where you'll learn what it takes to create saleable videos and how to polish and edit your videos to prepare them for sale
Six nights' hotel accommodation in Volendam (September 20-25)
Breakfast each day at our hotel
Transportation to and from all photo shoots, via private coach, city tram, or bus
Airport Transfers to and from Amsterdam International Airport and our hotel in Volendam
A welcome cocktail on your first evening
A farewell group dinner at a local Amsterdam restaurant
Your Registration Does NOT Include:
Meals not listed on this flyer (allow $40-$80 a day for this depending on whether you want fine-dining experiences or local eats)
Airfare to and from Amsterdam
Equipment – you must bring your own camera and accessories (e.g., memory cards, tripod, etc.)
What to Bring:
Your passport
Your camera
A video-tripod like this one here
Spare memory cards (class 10, minimum 16 GB)
Your laptop with Windows Movie Maker (part of Windows Essentials), or iMovie (available at the App Store) installed before you arrive in Amsterdam for editing
Extra memory or external hard drive, if you have one
Layers and comfortable shoes for shooting out in the city
A unidirectional mic (if you have one)
Again, this workshop is limited to TEN people only, and these small-group workshops always sell out, so reserve your seat now if you want to come.
What's more, if your spouse or a guest would like to join you, he or she can do so for a special reduced rate. 
This is the only travel video expedition we'll be hosting overseas this year. I strongly urge you to sign up soon. I expect this program to fill up quickly.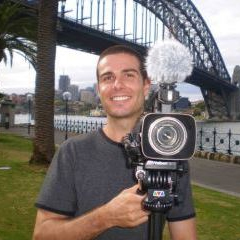 Thomas Reissmann, globe-trotting professional videographer, initially studied Tourism Management in the UK and Australia. He then spent some years working... [Read More]
"I loved the course. I thought Tom was great. He spared nothing, and gave us real insider information on how to go about creating, and marketing our videos. I would definitely recommend this course to any photographer who wishes to add to their list of accomplishments. I am aiming to add video clips to my stock sites, as well as making travel videos. Videos are everywhere, and now is the time to jump on the bandwagon as a contributor." –Elizabeth Coughlan
"Tom is an amazing teacher who is very precise and clear. He leaves room for your interpretation and finding your own path of what to do with these skills, by giving examples of his preferences and not giving just one way to do anything." –Lynn Marlborough
"Tom did a great job of explaining the basics of how to take good video clips and was available for instruction as needed while in the field. He also piqued our interest in looking for new ways to provide video services, even beyond the exciting business model that has worked so well for him." –Kim Wilson
Activity Level: HIGH
High activity. Most of this workshop will be spent out-and-about on foot in Volendam, Amsterdam, and several neighboring villages and towns.
You should be comfortable walking up and down stairs and cobblestone streets carrying your camera, tripod, and possibly a backpack. It's estimated that we walk between 2 and 5 miles per day.
We're not joggers. But it's a good amount of walking. (Note: elevators are few and far between in Holland, and we'll be hopping on and off the city tram or bus to get between shoot locations). If you're concerned about physical limitations please speak to a Great Escape Publishing staff member before registering.
Prerequisites
It doesn't matter what level of photographer/videographer you consider yourself to be, or if you've never shot video before.
Tom Reissmann may be one of the top travel videographers now, but he started out right where you are today – as an amateur with a goal of financing his travel in Africa, Europe, and Australia. He taught himself how to create footage that sells, and he's excited to share that knowledge with you in Holland.
This workshop is a once-in-a-lifetime opportunity for folks who truly want to get paid to travel. As I mentioned, it's going to be all about shooting – primarily outside in the waterside villages and towns of Holland, and in the streets of Amsterdam (but we'll also try out hand shooting indoors in small cafes and our hotel) – and you'll learn a LOT in five days, not to mention enjoy the beauty of Holland this fall.
The only prerequisites for this video expedition are that you must own a DSLR camera or any other camera with video capabilities… and you'll need a lightweight tripod specifically for video.
Cancellation Policy 
All our workshops and expeditions are non-refundable before the event. If, however, you are unable to attend – and you give us at least 60 days notice – we will be happy to apply your payment toward a future workshop, minus a $200 processing fee. Cancellations with less than 60 days notice may be subject to extra fees.

← View All Events