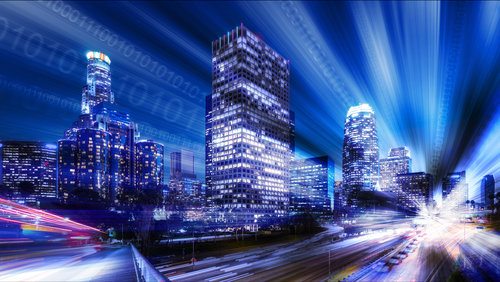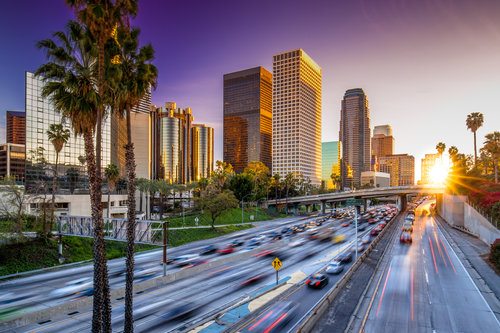 Los Angeles photography workshop
Attention Los Angeles locals…
You're invited to join us for an exclusive, one-day photography event in L.A.where you'll…
Meet a team of photography experts excited to get you started turning your photos into profit…
Meet like-minded people and professionals in your area who share your love of photography, and also want to sell their photos for a side income.…
Get presentations from industry insiders on how to sell your photos to magazines, newspapers, online stock agencies, and websites…
Pick up some new techniques for improving your photo skills… straight from the pros.
And leave with your own personal roadmap for success — where to go and exactly what to do next.

Plus — for the first time ever — we're coming TO YOU!!
with a one-day, no-travel-expenses event…
Here at Great Escape Publishing, we've spent the last 14 years working personally with more than 4,000 writers and photographers at our live events to help them hone their skills and use the income they get from their travel stories and photographs to supplement their retirement, see more of the world or simply earn a good income doing something fun.
Over those years, we've hosted our events in stunning locations around the world – Paris, Thailand, Panama, Ecuador, Costa Rica, Beijing, Rome… San Francisco, Maui, Miami, Portland – and our participants (many of whom joined with little or no experience) boast great success when they return home…
They quickly go on to see their photos in a myriad of places from book covers to billboards. Here's what a few of them have said…
Lynne Christen in Mary Esther, FL says: "My photographs have been published (for additional pay) in Columbus Business First, Columbus, OH, and in the NW Florida Daily News, Fort Walton Beach, FL. I am never far from my digital camera now. Not only do I recognize the potential added sales value it represents, it's fun to seek out creative and unique photographic moments!"
Joan Airey from Rivers, Manitoba, told us she used what we taught her to sell eight stories with photos from her three-day trip to Harbour Lights B&B in Vernon, BC and the photos alone netted her $600.  The stories were extra.
Patrick Civello in Alameda, CA is currently working with us to build his stock photography portfolio and he sent us this happy note: "Just had 12 of my Textures and Patterns photos picked up by Shutterstock! This summer sprint idea you have is a fantastic idea for increasing the quantity and diversity of our portfolios."
Theresa St John says: "I am so happy with the progress in my stock photography portfolios. I love when I have the time to upload images to these various sites and then go back hours later and see that all of them are accepted for sale!"
Amy Muschik in Ontario said: "I just have to share this — Prior to meeting you, I didn't know what ISO or Fstop were. I am therefore thrilled every time one of my photos shows up somewhere cool. A few months ago one was shown on the tonight show with Jimmy Fallon, and today one showed up on a syndicated column that appeared in all online Sun media newspapers across Canada."
If you already enjoy taking photos on vacations, around town, or just snapping pictures of your family but you don't know where or how to profit from them, this fun, one-day Kick Start event is for you…and this time, it's taking place right in your own backyard.
Magazines, newspapers, websites, and online stock agencies all need good photos of everyday things like food, travel, pets, kids, local events, restaurants, and more. If you can take them, we can show you how to sell them.
The secrets to success are simple and easy to follow.
You can break into the fun and creative field of photography for profit — even if you've never snapped a picture in your life… even if all you own is a simple point-and-shoot camera… even if you don't consider yourself a "photographer" right now.
Get in the room with our team of experts in L.A. on Saturday, August 22, and you'll get …
 Clear pointers about where to start selling the photos you already have on your computer …
Specifics on how much to charge and how to price your photos…
A heads-up in terms of what kinds of images sell best…
And of course, a road map for getting started the instant you return home.
And, that's not all!
This is a great networking opportunity for you, too. A chance to meet and get to know, not only the team at Great Escape Publishing, but other locals and professionals in your area, so you can build up a support system. We all know how important the right connections and support can be when you're trying something new.
Our 3-, 5- and 7-day programs typically cost between $1,297 and $4,998 depending on where in the world they are and the overseas expedition often sell out within 48 hours or less. But you can join us for a taster, one-day kick-start in your hometown this August 22, 2015, for a very small fraction of that. This is your chance to meet our experts, some of the names and faces behind Great Escape Publishing… and see what we can do for you!
And I promise if you're a beginner – you won't be alone.
When you register for this Kick-Start L.A. event, you'll quickly see that the world is full of people just like you. And a good support system is half the battle.
You can do this!! It's never the prettiest pictures that sell best. It's simply those who get into the right hands. And that's what we're going to show you how to do in L.A. this August.
Whether you're new to Great Escape Publishing or you've hemmed and hawed about joining us at one of our live overseas events in the past, now's your chance to see what we're all about without the time and financial commitment of meeting us overseas.
Location
Blankspaces, Downtown Los Angeles
529 S Broadway, 4th Floor
#4000
Los Angeles, CA 90013
Itinerary
9:00 – 9:30 — Welcome and introductions
9:30- 10:15 — Meet Efrain Padro with tips for getting your photos into magazines 
10:15 – 10:30 — Break
10:30 – 11:30 — The secret alchemy of photos that sell
11:30 – 11:45 — Local networking opportunities
11:45 – 1:15 — lunch break
1:15 – 2:15 — Meet Bonnie Caton: How I made my first $10,000 selling photos
2:15 – 3:15 — Improving your photos in one easy step
3:15 – 4:00 — Q&A and Your 10-day Road Map for Success
What gear should I bring? 
All you need to bring is a pen and notepad for taking notes. We'll spend the day together in the classroom talking about what it takes to create and sell your photos. You won't need a camera or laptop for this workshop.
Our 3-day events typically cost an upwards of $1,697 and our overseas expeditions are even more.  But when you register for this one-day Kick Start Program on Saturday, August 22, your seat is just $99.
This is your chance to meet us in person… find out what Great Escape Publishing is all about… share your travel dreams and pick our brains… learn where to sell your photos… and do it all without a heavy time or financial commitment.
We hope to see you there.
"The value is excellent.  I can't imagine a better way to jump start a career, such sincere, energetic, qualified and friendly lecturers, along with presentations by real world regular people with inspiring and attainable success stories." — Vera Bojnel
"I want to thank Great Escape Publishing for igniting a passion I forgot I had.  I cannot wait to get started in generating a stream of income by using creativity." – Kristen Sigurdson
Efraín M. Padró is a full-time professional photographer specializing in nature and travel. His work has appeared in Outdoor Photographer, Frommer's Budget Travel, Geographic Expeditions catalogs and other publications. And he is the author of The Photographer's Guide to New Mexico.  His specialty is night photography and teaching others how to break into magazines and fine art.
"The fact that Efrain is self-taught means he has made all the mistakes and now instructs how NOT to do the same. He had an excellent, low-key presentation." – Jerry Nelson
"It seems that Efrain is always in the teaching mode. Crowds of people always asking questions because they know how knowledgeable he is and that he will not send them away."– Theresa Schlachter
"Efrain.  He was excellent!  He knew how to deliver his feedback in a very positive way and his encouragement was spontaneous and fun and right on.  He knows how to work with both the beginner and the professional.  I felt very encouraged to keep going on with my explorations as a photographer." – Marguerite Bennett
"Efrain is very knowledgeable, approachable,very involved with students and willing to share his secrets – He gave the best tips of the trade." – Joy Spring
"Efrain is very knowledgeable and easy to talk to. He explains everything so that you understand, and he has a lot of patience." –Linda Brooks
"Efrain Padro—he is funny, informative, well organized, (and) knows his subject well." –Juliana Elerman
"Efrain is so funny, puts people at ease and clearly enjoys teaching."—Karen Padilla
Bonnie Caton is an expert at breaking down technical photo techniques into easy-to-understand terms. After all, she was a beginner just three years ago before breaking into stock photography herself. In addition to running the popular Breakfast Stock Club, here at Great Escape Publishing she organizes stock photo shoots with some of the industry's top photographers and teaches at workshops in the U.S. and abroad. On her own time, Bonnie shoots stock photography, along with events, family photos, engagements, headshots, and personal creative projects. 
"There are three important elements of being a presenter – being good at what you do, being able to teach it AND have a stage presence to keep the audience engaged – Bonnie has all these qualities!" – Roslyn Wilkins
"Bonnie remembers what it's like to be a 'beginner.'  She is knowledgeable and helpful and encouraging – a great instructor." – Lucy Belk 
"Bonnie is an invaluable asset for beginners. Her approachable and authentic manner makes the entry-level attendees less fearful of getting started. She makes the industry seem more attainable." – Greg Koorhan
"Personable- upbeat- easy to follow. It was good to have her at her level of experience which was beneficial especially to the beginners. Bonnie was excellent!"– Cecilia Kirkpatrick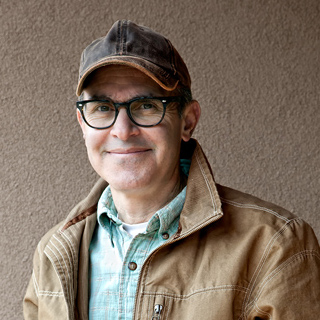 Efraín M. Padró is a full-time professional photographer specializing in nature and travel subjects. Born and raised in San Juan,... [Read More]
This one-day event in Los Angeles is a brand new initiative to bring our experts to your town… to help you get started selling your photos for profit… but here are just a few comments we've received from attendees at our three-day events…
"Wonderful! Welcoming! Generous! What a great company – you mean what you profess. Makes me happy to attend your workshops." – Mamie Deffendack
"Just great as always. I always learn something important to change the way I photograph. It motivates us to do things on our own and opens our eyes to possibilities available in the world." — Scott Moses
"I'm a beginner – totally without knowledge or experience – and I was able to learn what I needed to go to the next step. No one made me feel inadequate – they all helped me! Thank you for fulfilling my expectations on the type and scope of knowledge that I hoped I would obtain here. You really came through!" –Mary King
This one-day, no-travel expenses Kick-Start event is not going to hand you all the skills you need to start earning the next day… but in just a couple of hours of your time – it will put you firmly on the path to success.
You'll meet Great Escape's photography experts, network with fellow enthusiasts and professionals in your area… you'll pick up some simple skills, and plenty of practical advice…
Have lots of fun, pick up some new photo skills, and walk away with a clear plan for turning your photos into profit – That's surely worth a $99, one-day investment!
LOCATION
Blankspaces – Downtown LA
529 S Broadway
4th Floor
Los Angeles, CA 90013
(213) 550-2235
There is a parking lot located directly behind the building near Pershing Square with a daily rate of $10 (cash) on Saturdays:
Joe's Lot
504 S Hill St.
Los Angeles, CA 90015
There are several other options for parking near the location as well.  Here is a helpful website that shows theses options geographically.
← View All Events