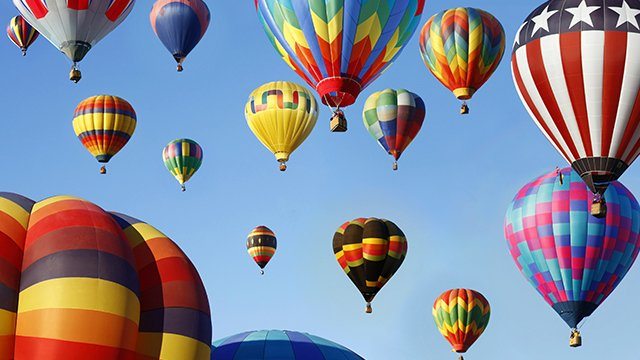 New Mexico Balloon Fiesta Photography Expedition (Sold Out)
Join us for the
most colorful event

on our calendar this year …
Watch hundreds of magnificent hot-air balloons launch into the sky…experience the magic of the "After Glow" fireworks extravaganza…take a trolley tour of historic Albuquerque, and much more…
If you're wondering exactly how to turn your passion for photography (and travel) into a lucrative side income or even a whole new career … but don't know where to begin … then this is your Golden Ticket …
This October 1-5, I invite you to join professional photographer Efrain Padró — and just nine other attendees — in New Mexico for one of the world's biggest annual hot-air balloon festivals.
With over 600 balloons ready to take to the skies, and the state's biggest firework display waiting to explode, you'll have so much opportunity to get out and have fun experimenting with your camera — all under the guidance of Efrain whose job it is to make sure you return home with stunning photos you can sell to newspapers, magazines, websites, and more …
For five adventure-filled days in New Mexico, you'll:
Learn the techniques a professional photographer uses to shoot pictures that sell for $400, $600 – and more … over and over again  …
Get hands-on practical experience applying your new skills – while you explore one of the country's most charming states…
Discover how travel photographers create and market their photos – and how you can double or even triple your photography income …
Find out how to turn your photos into cash – and enjoy the freedom, independence, and travel opportunities that freelance photography delivers …
If you're intrigued by the prestige of seeing your photos in magazines … if you long for a career or sideline that lets you travel whenever you like and live wherever you prefer … then this is, hands down, the best place to begin your adventure.
Efrain has a schedule that takes in both the crisp desert skies by day … and the magic of a night-time shoot where you'll capture the beauty of the lit-up balloons after dark …
Not only will you come away with a real passion for New Mexico – having discovered it with a photographer's eye – but you'll also learn all the ins and outs you need to take amazing photos … and sell them. You'll be amazed at how you'll see your own hometown in a whole new light, too … and start uncovering photo (read: income) opportunities at every turn …
Join us in New Mexico and take 
your photo skills to new heights …
With Efrain by your side, you'll stroll through rows and rows of colorful, vibrant balloons, snapping photos all the while … watching as each one gracefully ascends to the early-morning sky …
You'll also take a trolley tour through downtown Albuquerque … soaking up the old and new … and experimenting with landmark buildings, people shots, and the little details that mean something to you (that can make great close-up shots for magazine articles) …
Of course, no trip is complete without sampling local cuisine. And, we've organized a day-trip to Santa Fe where you'll try your hand at cooking … tasting … and photographing … traditional Southwest dishes in an interactive cooking class.
We're keeping the group small — limited to just 10 attendees — so you get to have the best experience … and as much of Efrain's time as you need to take your photography to a whole new level.
This New Mexico program will focus on magazine photography and selling your photos locally.
Shoots and presentations on this expedition will focus on …
How to get the best possible pictures every time, no matter what kind of camera you have
How to select and develop story ideas that sell — and match your photos to the editorial
How to compose your photographs for maximum effect when marketing them to magazines
How to research and find the appropriate magazines to market your work
How to prepare your submissions to maximize your chances of selling your pictures
How to market and sell the photos you take on this trip
And much more …
Day 1 (half day): October 1
You'll meet with Efrain and your group in the late afternoon and get right down to business. After a brief introductory meeting at the hotel, you will look through some of Efrain's favorite shots of New Mexico and hear about how he photographed and wrote The Photographer's Guide to New Mexico. This talk will get you geared up for the fun- and photography-packed next few days. 
Dinner is on us tonight and we'll eat together in a local Old Town restaurant.
Day 2: October 2
This morning Efraín will walk you through some compositional suggestions and techniques that you can use to improve your shots right off the bat. Later in the morning, you'll apply your newly-learned knowledge by taking a tour of Old Town and Route 66 on an open-air, adobe-covered trolley. From the trolley, you'll be able to photograph typical Route 66 subjects like old neon signs, diners, and "Pueblo Deco" architecture.  You'll also spend time this afternoon photographing Old Town, including the landmark San Felipe de Neri Church, as well as narrow alleys dotted with unique restaurants and shops.
In the afternoon, there'll be some photo reviews and Efrain will share tips for photographing the hot-air balloons the next day. 
*Lunch and dinner will be on your own.
Day 3: October 3
It's an early rise today as you get out to photograph the Albuquerque Balloon Fiesta. You'll first photograph the "morning glow" event, when hot air balloons are illuminated while on the ground in preparation for flight. Then, at sunrise, you'll get to witness the wonderful "Mass Ascension," when literally hundreds of balloons take to the skies at the same time, creating a spectacle of color floating in front of your viewfinder.
After lunch, there'll be another photo review to make sure you're getting the most out of the photo expedition. At this time, Efrain will also go over the settings and tips for photographing fireworks later in the evening.
Early evening, you'll head back to the Balloon Fiesta grounds to photograph the "After Glow" event and fireworks show.
*Lunch and dinner will be on your own.
Day 4: October 4
This morning, you'll have time for some rest and relaxation before the day's activities.
Late morning, you'll meet your group at the hotel classroom for a presentation about equipment and preparing for a trip.
After dinner, you'll return to the Balloon Fiesta for a fireworks show.
*Lunch and dinner will be on your own.
Day 5: October 5
This morning, you'll set out on an excursion to Santa Fe, New Mexico's capital and cultural center. Here, your first stop will be the plaza at the Palace of the Governors, an adobe structure dating from the early 17th Century and used by Spain as its seat of government in the region. Today, the Palace is a history museum and its portal is used by Native Americans to sell pottery, jewelry, and other crafts. You'll then take a walking tour, which will feature San Miguel Mission, Loretto Chapel (famous for its miraculous staircase), the recently-renovated Santa Fe Cathedral and the Pueblo-Revival-style New Mexico Museum of Art.
In the afternoon we'll head to the Santa Fe School of Cooking where you'll get the chance to put your apron on and have some fun in the kitchen.  Together we'll whip up some traditional New Mexican cuisine … and enjoy our farewell traditional New Mexican dinner. (only after taking some photos, of course) …
*Lunch will be on your own.
*Note: Our workshop schedules are always subject to change due to weather and construction.  The primary focus of this workshop is on photography and areas that are good for travel photographs.
Pricing and What's Included:
Full Price: $3,599 per person
The registration fee for the workshop includes:
Admission to four and a half days of intensive class sessions geared to produce photos you can sell
Walking photo tours plus optional sunrise and night shoots
Special presentations and demonstrations by professional photographer, Efrain Padró
Transportation to and from all photo shoots
Admission to the 2015 Albuquerque International Balloon Fiesta
Five night's hotel accommodation (October 1-5)
A welcome dinner
Trolley tour of downtown Albuquerque
Day-trip to Santa Fe, NM
Hands on cooking class and farewell dinner at the Santa Fe School of Cooking
Complimentary internet access at Hotel Albuquerque
Your Registration Does NOT Include:
Meals not listed on this flyer (allow $20 to $40 a day).
Airfare to and from Albuquerque, New Mexico.
Airport transfers (roundtrip transfer can be arranged from $28 through the hotel)
Equipment – you must bring your own camera and accessories (e.g. memory cards, tripod, etc.)
Meet Your Guide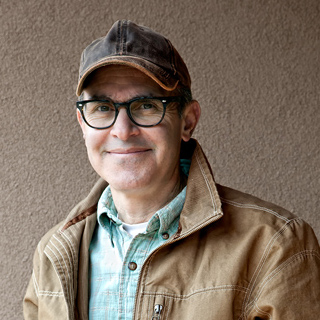 Efraín M. Padró is a full-time professional photographer specializing in nature and travel subjects. Born and raised in San Juan,... [Read More]
"These workshops are a wonderful opportunity to travel to a new locale and explore while learning a new skill."
– Sandra M.,
"Efrain was wonderful – so easygoing and helpful. He spent so much time helping everyone one-on-one. He also has a great teaching style – He's super humorous. I loved him!"
– Lynn Michels
"The workshop was fun. I learned a lot… I met interesting people and I became excited about trying to make money from photography. The workshop is an excellent value and provides information that is difficult to acquire in other ways. It was an excellent opportunity to try different kinds of photography."
– Susan H.
"Efrain is very knowledge able, approachable, very involved with students and willing to share his secrets – He gave the best tips of the trade."
– Joy Spring
"Efrain Padro was a 10! He is a very dynamic speaker and brought great new knowledge and ideas on getting published."
– Sarita Simmons
Accommodation:
We'll be based at the Hotel Albuquerque, situated in the heart of the Historic Old Town District.
Activity Level
High activity. Most of this workshop will be spent out-and-about on foot throughout New Mexico. You should be able to climb 3-4 flights of stairs and walk at least 2 miles with no problem to take this tour. You'll need your walking shoes on every day of this workshop, and you'll be waking up very early on day 3 to get to the pre-dawn balloon festival.
Prerequisites
There are no prerequisites. This workshop is for people of all skill levels and experience, and the concepts discussed are doable by anyone. Point-and-shoot cameras are welcome. You might want to have a camera with good zoom capability, but point-and-shoot or DSLR cameras are both welcome.
What to Bring:
Your passport
Your laptop
Your camera
Spare batteries and charger (plus an adaptor and/or transformer if needed)
Memory cards
Tripod
Cancellation Policy: 
All our workshops and expeditions are non-refundable. If, however, you are unable to attend – and you give us at least 30 days notice – we will be happy to apply your payment toward a future workshop, minus a $200 processing fee for expeditions. Cancellations with less than 30 days' notice may be subject to extra fees.
← View All Events