Provence Stock Photography Expedition

Provence & Côte d'Azur, France
Stock Photography Expedition
With Stock Photo Superstar Lise Gagné
October 14-20, 2017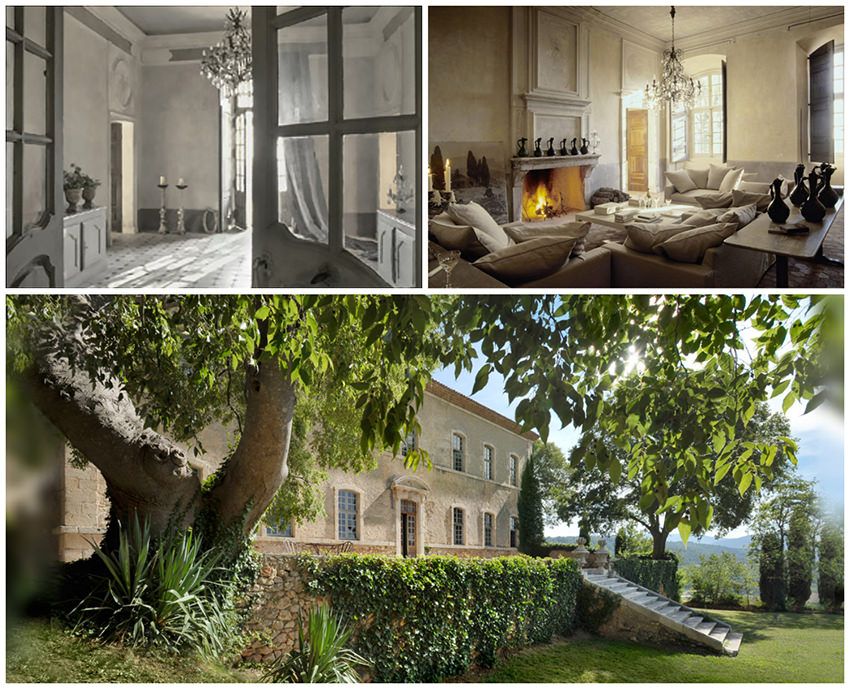 Accelerate Your Stock Photography Success…
In One of The Most Beautiful Regions of
The World.
Participate in live photo shoots… work with real models… learn to see and use light… pick up quick photo-editing techniques that will make your photos look more professional… and do it all with one of the world's top stock photographers as your guide…

This coming October in Provence, France, you can…
Learn the techniques that one of the top sellers in stock photography, Lise Gagné, uses to shoot stock-quality pictures that fill her six-figure-earning stock portfolio…
Get hands-on experience applying your new skills during photo shoots at a luxurious countryside villa and in our very own French château…
Find out how easy it can be to photograph people for specific stock themes while you make them look their best…
Discover how professional stock photographers think through photo shoots and process photos that will sell…
Learn how to photograph your travels so you can turn a profit from them right away…
Kick start your stock photo earnings by taking photos you'll be able to sell in stock agencies…
And much, much more… all while sipping wine and sampling cheese in the South of France!
Note: Unique opportunity – limited to 10 guests only!
Dear Photographer,
If you're intrigued by the prestige of seeing your photos on billboards, in magazines, and online… If you long for a fun way to travel whenever you like, and live wherever you prefer… then this is, hands down, the best place to begin your adventure.
Join us this October 14-20 along with professional stock photographer, Lise Gagné, in Provence, France, for five days of intense learning, creativity, and fun among ancient cities, rolling vineyards, and the magical autumn light that spills through our own villa and château in southern France.
Discover the Skills and Secrets You Need to Give Your Photos a Big Money-Earning Boost…
While Exploring One of the Most Beloved
Vacation Regions of the World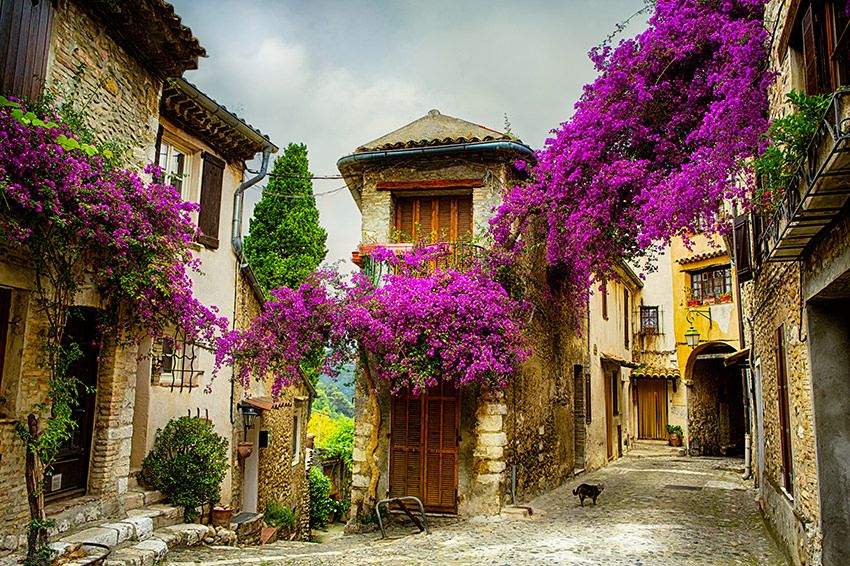 This Southern France program will focus on shooting stock-quality photographs, processing your photos in Lightroom, and then selling them in online stock photo sites.
Your lead instructor, Lise Gagné, is microstock photography's very first superstar. She was the first stock photographer to hit 500,000 image sales… and by now has much surpassed ONE MILLION image sales.
At this level, many stock photographers have an entire crew of people working under them, but Lise keeps it simple, working together with her husband Louis, traveling and taking photos in their home.
But Lise didn't start out at the top. With a used pawn-shop camera, she started by asking her friends and co-workers to pose for photos. In the beginning, her shots barely sold at all… in her first two months, she only made 40 cents.
The more she played with composition and subject, color and props, the more her photos sold. In six months, she went from making $20 a week to $200 a week… and today makes six figures a year doing what she loves, going where she wants, and truly living out her dreams.
Though Lise is one of the top stock photographers in the world — ever — she also understands what it's like to be in your shoes, just starting out, not sure what to do first.
No matter how much experience you have, this October in France, Lise will show you how to sell your photos to online stock photo agencies… all while guiding you through taking photos of people in one of the world's most beautiful regions.
This October 14-20, 2017 in Provence, you'll:
Shoot alongside Lise Gagné in a spectacular villa near the Mediterranean…
Spend two days shooting in our own, private countryside château that has been renovated specifically for photography. The light alone in this place is enough to make you melt…
Learn how to take clean, studio-quality shots with very little set-up, gaining techniques you can use again and again at home or on your travels…
Take images you can submit for a huge boost in stock photo sales…
Understand the basics of processing your photos for stock with personal tips from Lise…
Learn how to direct and photograph people…
Nail down your camera settings, so you can shoot faster and easier when you get home…
Get your shots reviewed by an experienced stock inspector…
Understand what makes a photo "stock" and how to get that quality in your shots…
Meet fellow photographers, exchange ideas, and brainstorm over a glass of wine…
Have a lot of fun with a great group of friends…
And much, much more…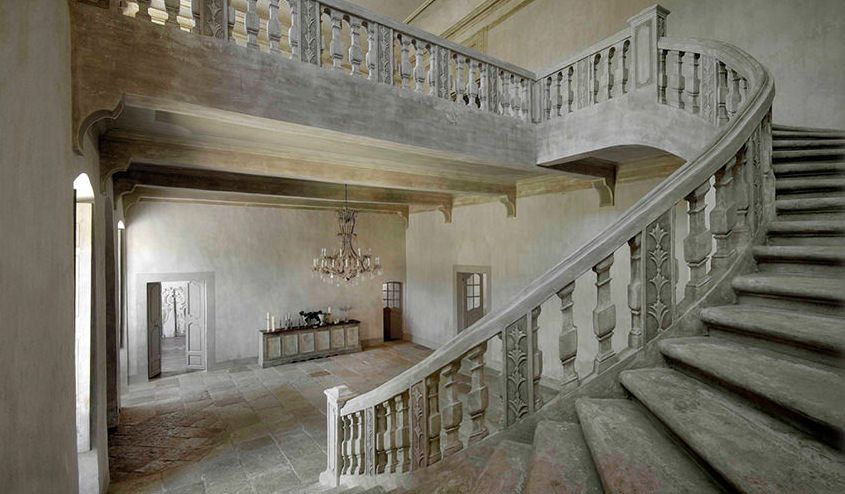 Join Us in Gorgeous Provence… and Discover for Yourself the Fun, Adventure, and Romance of the Stock Photographer's Life
What better place than the gorgeous French countryside to learn about great photography?
You'll be there in the company of a professional stock photographer, too…
You'll walk away with amazing photos, videos, and memories of your travels and the know-how to sell them online as stock when you return home… or even while you're still on the trip!
This trip is especially unique because:
It's limited to just 10 attendees – giving you plenty of learning time with the pros…
It takes place in multiple picturesque shoot locations – including a villa on the Mediterranean and a chateau in the countryside, where we'll have the run of the whole place…
We'll have our own cars, so we can come and go as we please, at our own pace…
Lise will find models who match the stock photo themes she has in mind… and we'll try a few artistic shoots in the chateau, too…
It's always fun to travel with like-minded folks who are there to enjoy traveling while learning a new skill…
Attendees at these small-group workshops with Lise boast great and FAST success… with photos accepted from the event right away… and starting to sell — you needn't have a lick of experience to join their ranks.
With Lise in the lead, you'll develop fun, creative concepts in your photos and come away with shots that'll give your stock portfolio a huge boost — or get you started if you haven't given stock a try yet.
You'll also get to watch Lise do her thing as she sets up the scene, works with models, handles her camera, composes her shots, and takes the kinds of photos that have propelled her to success.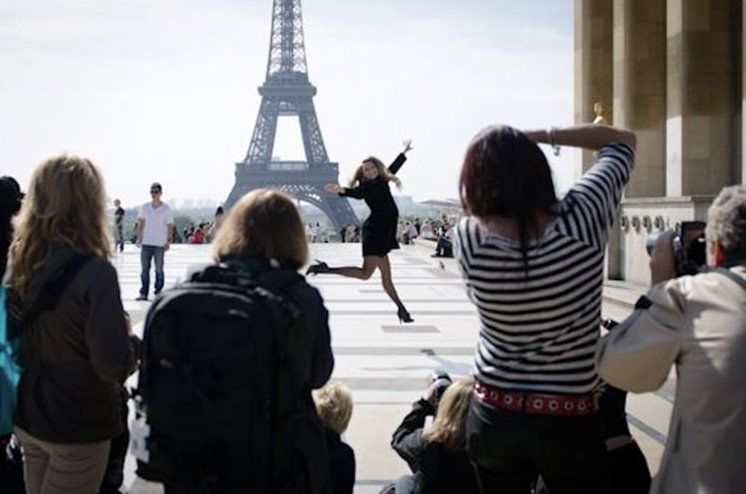 Lise (in striped shirt) leading our group model shoot in Paris in 2012
After just the first two days, you'll have plenty of new shots to give your stock portfolio a huge boost in sales. And if you've never submitted a stock photo in your life — that's okay! This will get you started.
What's more, every workshop participant will have access to pre-recorded videos when you return home that show the ins and outs of photo-editing software like Adobe Lightroom — so even your less-than-perfect shots can be sold for a byline and a check.
Whether you're already selling your photos online, or you've never tried getting into a stock site before, you'll come away with shots you can sell. You'll start to see and shoot like a stock photographer … and learn how to turn your photos into an income.

Here's a run-down of what you can expect…
Saturday, Oct. 14
Arrive in Marseille via plane or train, then meet up at 1 p.m. to get our cars and transfer to our villa on the Cote d'Azur.
This evening we'll dine together, then gather with Lise for our first lesson on what makes a photo "stock," what's selling today, what to consider as we shoot, and how to put the qualities of a high-selling photograph into your own photos.
After discussing what you have to look forward to this week, we'll answer any questions you may have and prepare you for shooting with models at the villa and château.
Day 1 – Sunday, Oct. 15
This morning we'll wake up in our villa and go over a few simple ways to set your camera, then we'll head into one of the nearby picturesque Mediterranean towns to shoot travel images in the markets and cobblestone streets and enjoy the sights, flavors, and beauty of the French Riviera.
This evening, back at the villa, we'll take some time to look through our photos and Lise will give us some processing tips to make our photos really shine.
Day 2 – Monday, Oct. 16
This morning, we'll start bright and early to take advantage of the morning light.
We'll hop on a local boat to take a tour of the Calanques – one of the lesser-known, most beautiful natural places in France. These sunny, craggy fjords in the Mediterranean attract glitzy sailboats and jet-setters from the world over. Here, we'll do some travel stock shooting while enjoying the gorgeous setting.
After lunch on our own, we'll return to our villa to look through our images and go over some processing techniques with Lise. We'll talk about how we're setting up our model shoots tomorrow… what to watch out for… what Lise considers before shooting… and how to work with models.
Day 3 – Tuesday, Oct. 17
Today, we'll have models at our villa where we can set up indoor and outdoor scenes to fit a number of hot stock-worthy themes.
Lise is coming to France with some brand-new stock shoot ideas, just for us, and we'll set them up for you so you can't go wrong.
Using Lise's ideas, along with models and props, you'll take some fun and creative photos you never knew you could take.
Most of the day will be dedicated to shooting and hands-on learning. You don't need any experience shooting with models — we'll help you along the way.
This afternoon, we'll have small-group reviews of your photos from yesterday's shoot and continue to talk about processing and stock themes.
Day 4 – Wednesday, Oct. 18
Early this morning, we'll take off for the countryside where we'll drop our bags at our new villa before heading to the château.
On arrival, we can pause for a quick bite to eat, then start shooting with models all afternoon. Lise will have some ideas set up that we can shoot in the château… or you can wander around the halls and rooms on your own, shooting whatever captures your imagination. The entire place is ours for shooting.
This evening, we'll head back to our new villa to go through our photos, gather for review, and enjoy dinner together.
Day 5 – Thursday, Oct. 19
First thing this morning, we'll head back to the château for a full day of shooting with models and props. We'll create a few still life set-ups on the property, too… where the light and setting are truly unparalleled.
At the end of the day, we'll dine together at the château and enjoy each other's company while taking in our fantastic surroundings for the last time.
Friday, Oct. 20
After breakfast, we'll gather for our last photo review with Lise and go over any lingering questions.
Mid-morning, we'll head back to Marseille and drop the cars off at the airport around 2 p.m. Plan your onward travels for late afternoon or evening.
* Schedule and instructors are subject to change.

Pricing and What's Included
Full Price: $4,798 per person
First-In Discount: Save $300 with our First-In Discount when you sign up today.
This discount is just for those who reply within these first few days, and will not be available after May 29 at midnight. After that, the price goes up.
The full price of this workshop is $4,798 but you'll pay just $4,498 when you add the $300 First-In Discount and register today. 
Note: Additional discounts may apply. Click through to the registration form at the link below to learn more.
Easy Payment Plan: What's more, if you'd like to take advantage of our easy payment plan, you can register today for just $948 down.
Here's how it works:
Reserve a seat at the workshop for just $948 when you put your name on our attendee list by Monday, May 29 at midnight.
When you do, you'll automatically lock in the discounted workshop price of only $4,498 – a full $300 SAVINGS for you!
For each of the 4 months to follow, we'll bill your credit card the remaining balance. So you spread out the payments comfortably between now and when the workshop starts in October.

The registration fee for the workshop includes:
Five days spent shooting in both a beautiful Côte d'Azur villa and in a countryside château – all to ourselves – as well as in the streets and markets of the Côte d'Azur…
Special presentations and demonstrations by stock photographer Lise Gagné, with an insider perspective on breaking into online stock photo agencies, plus constant help and guidance in the field from Louis LeBlanc and Bonnie Caton…
Hands-on learning time shooting with models in a real-life, non-studio setting… including how to set up the shot, what to consider for stock, and how to pose your models and make them look natural…
Group photo reviews where you'll learn what it takes to create a stock-worthy photograph and how to manipulate your photos with photo-editing software like Adobe Photoshop or Lightroom, so that you can sell them to online stock photo agencies…
Presentations, reviews, and assistance from top stock-photography pros, who are also iStock inspectors…
Six nights' accommodation in beautiful Southern French country villas…
Breakfast every morning…
A farewell group dinner on Thursday evening at the château…
Transportation to and from all photo shoots…
Demonstrations on how to shoot with models, set up your own shoots, and loads of hands-on guidance…
Your Registration Does NOT Include:
Meals not already listed (allow $40-$80 a day for this depending on whether you want fine-dining experiences or local eats)
Air and/or train fare to and from Marseille, France
Airport transfers
Equipment – you must bring your own camera and accessories (e.g., memory cards, tripod, etc.)
Our Commitment to Affordability
We pledge to offer expeditions at the best possible price.
We create tours for travelers, not tourists. Folks who want unique experiences they wouldn't likely find on their own. And we strive to make each and every expedition better than the last.
The only way we can ensure affordable tours without sacrificing these experiences, is to offer them one at a time, which means we don't publish a yearly expedition schedule on our website.
Many other tour companies use a simple formula, designed to shuffle tourists from one place to the next. They'll use the same itinerary year after year, without making modifications. And that's not who we are.
To keep our prices low, and our itineraries fresh, we stay on top of the trends, deals, and best-value opportunities that we can get our hands on. This sometimes means we'll put together a trip very quickly, and you might not have as much advance notice.
But you'll have a great price (oftentimes $2,000-$3,000 less than what you'll find elsewhere), and a great itinerary. That's our pledge to you!
Please note: If you're someone who needs more advanced notice for budgeting and planning purposes, we have plenty of trips that are announced 9-12 months in advance. But other trips require quicker planning and execution, so please understand that sometimes we announce trips with just 3-6 months advance notice.

Your Instructors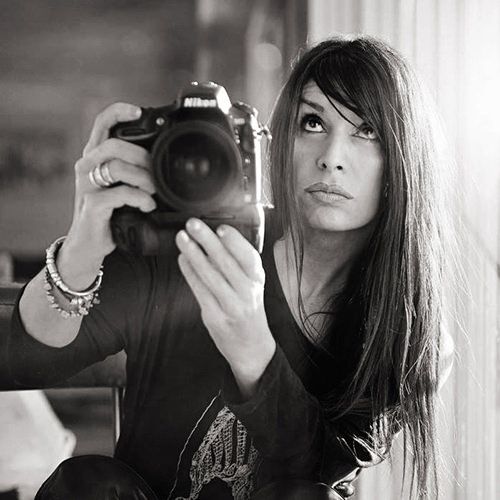 Lise Gagné – Lise Gagné is microstock photography's very first superstar. She was the first to hit 500,000 image sales… and today she has sold well over one million photos! Her images on iStockphoto.com make her six figures a year…
But she didn't start out at the top. Lise began taking photos for stock when she was fired from her design job. She bought a cheap pawn-shop camera and started snapping. In France, she'll share how she got where she is today and help you along the way with tips, tricks, advice, and encouragement to make an income selling your photos as stock.
Lise will critique your photos in group photo reviews where you'll learn what you're already doing well and what you can do to improve your photos and bump up your success. Plus, she'll provide you with the insights you need to really put your camera to work for you, and once you've captured the shots you want… how to sell them.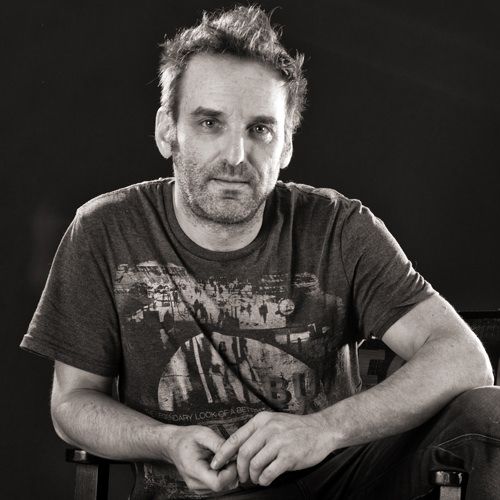 Louis LeBlanc – In addition to being Lise's number-one model (and husband), Louis is also an exclusive contributor at iStock. He typically shoots videos, however, instead of pictures: the same scenes that sell well as stock images also sell well in video form. Like Lise, Louis always has his finger on the pulse of what sells for stock and is extremely skilled at working with models, bringing them out of their shell and making them look authentic in photos. You'll gain loads of insight from him, as well, and his best tips for shooting short video clips you can easily sell as stock.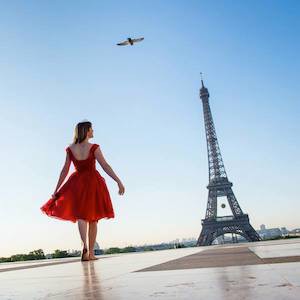 Bonnie is the Creative Director for Great Escape Publishing, a regular contributor to The Right Way to Travel, and creator... [Read More]
For this Expedition, we'll have the unique opportunity to stay together as a group in two villas. The first one, near the Mediterranean town of Cassis, will serve as both a home base and a shoot location.
The second one is deep in the countryside, near the chateau where we'll shoot on our last two workshop days.
Here's what fellow readers have to say
about their experience on our stock photo
expeditions with Lise…
"Lise is just a delight to work with. She is so enthusiastic and creative. And she's so willing to share her valuable time, resources, and expertise. You will learn a lot in a short period of time and have a fantastic time doing it." – Kim W.

"My photos improved exponentially after I attended this workshop!" – Caroline M.

"I really like the small group and the individual attention to help you learn. Overall my favorite trip so far!" – Angie D.

"It achieves what it promises. You'll learn more practical knowledge from this seminar than any other. The personal attention is key." – Cindy W.

"Exceeded my expectations for what I would come away with. And for just three days of hands-on shooting, to come away feeling like that is a very pleasant surprise." – Linda J.
Workshop Details
What to Bring:
Your passport
Your camera
Spare batteries and charger (plus an adaptor and/or transformer if needed)
Spare memory cards
Your laptop
Extra memory or external hard drive, if you have one
Layers and comfortable shoes for exploring
Activity Level: HIGH
Most of this workshop will take place at our own villas in the South of France, then in the château… but some photo shoots and presentations will take place outside in the markets and streets of nearby towns.
Be prepared to stand a lot during the day, walk on uneven ground and cobblestones, hold a reflector to help your fellow attendees get great light on their subject (someone will do the same for you), and climb stairs.
Expect 4-6 hours of activity per day, with hikes up to one mile on uneven terrain. If you are unable to keep up with the group, please understand that you might not be able to participate in an activity. If you have concerns about physical limitations, please contact a Great Escape Publishing staff member before registering. You can email us at workshops@greatescapepublishing.com or call (561) 860-8266.
Prerequisites
It doesn't matter what level of photographer you consider yourself to be, or if you've never submitted anything to stock before.
Lise may be one of the top stock photographers of all time, but she started out right where you are today — as an amateur with a goal of $20 in image sales per week. She taught herself how to create images that sell, and she's excited to share her knowledge with us.
This workshop is a once-in-a-lifetime opportunity for folks who truly want to get into stock.
While this is not a workshop for point-and-shoot cameras, you can come with a DSLR or a mirrorless camera with interchangeable lenses. If you're not sure about your camera or what lenses to bring, feel free to contact us and we'll let you know.
PROTECT YOUR INVESTMENT
We strongly suggest you protect your investment by purchasing trip-cancellation insurance, and we would be happy to recommend a policy to you. I've written articles about travel insurance before – how to know when you need it and whether or not it's a good deal – so I can send you those when you register.
Cancellation Policy: All our workshops and expeditions are non-refundable. If, however, you are unable to attend – and you give us at least 60 days notice – we will be happy to apply your payment toward a future workshop, minus a $300 processing fee for expeditions. Cancellations with less than 60 days' notice may be subject to extra fees.

← View All Events