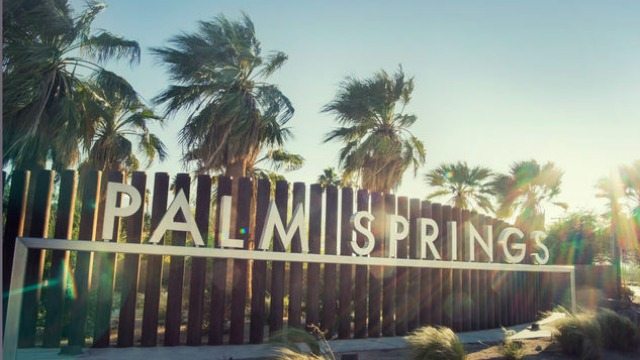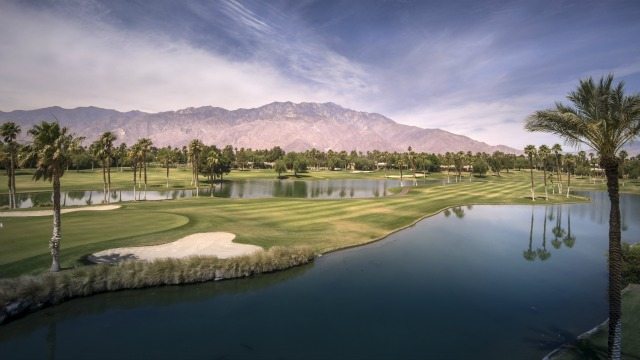 The 2016 Ultimate Money-Making Photography Workshop
Join our experts for three power-packed days in Palm Springs, CA and walk away with all the skills you need to create pictures that sell for $200-$2000…
If you can snap a simple photograph … you have what it takes!

In just three days this spring in sunny, Palm Springs, CA, you'll get everything you need to gain the confidence, power and prestige of turning your photographs into a financially valuable skill. One that earns you a lifetime of travel and fun.
If you can take simple pictures like these …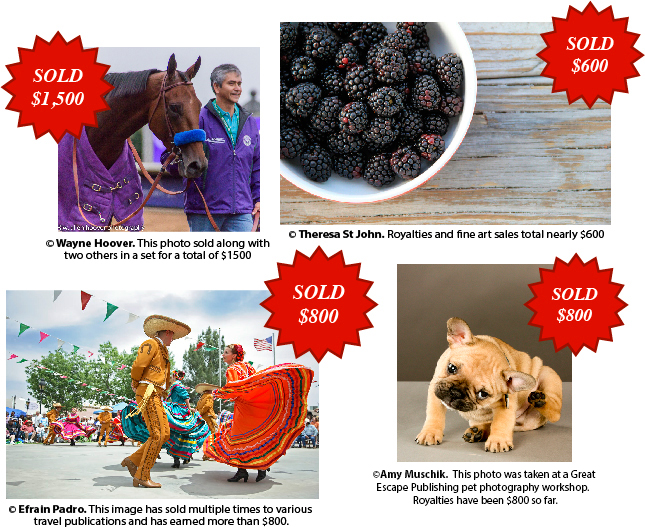 You could easily …
Travel to places you've only dreamed of … and let your photo royalties foot the bill
Turn a hard-drive full of images (currently gathering dust on your computer) into spare cash
See your photos on the cover or inside pages of a glossy magazine
Earn a couple hundred to a few thousand dollars for your vacation and hometown photographs
Build a steady stream of passive income from your photographs that will pay your bills or fund your retirement
And more.
If you have a camera and a sense of adventure … If you love taking pictures and can learn a few secrets that will make your images stand out to photo buyers …
Then you have what it takes to turn your images into photos picked up by magazines, newspapers, online stock agencies, and photo buyers around the world.
All you need do is give it a try.
You Can Do This!
Even if you've only ever taken
snapshots of family and friends …
You'll be surprised how easy and flexible it can be to turn photography into a rewarding income… once you know a few tricks of the trade.
If you're looking for a full-time gig, you can treat it that way. Or this can easily be something you do on the side – on weekends or only when you travel.
Before Terry Robinson attended one of our live workshops a few years ago, he had sold a handful of images to family and friends for $25 to $50.
But when he got home, he immediately put to use the secrets and tricks he picked up at the event. In his spare time, he set up a photo shoot in his hometown (you don't necessarily have to travel beyond your backyard to make this work) …
 … and he made $275 on his first set of images.
Today, he "works" only part-time. When he wants extra spending money, he breaks out the camera and knows he can make $500-$1,000 in a single weekend.
He told us last year that his camera put an extra $10,000 into his bank account that year. And he's not alone.
Patrick S. in Colorado isn't a professional photographer either – though he always took photos on vacation and, like most parents, lots of his kids. One day, out at a nearby park with the family, he had his camera in tow and started taking a few shots … shots he then sold to an airline in-flight magazine (that is, the magazine that sits in the seat back pockets on a plane).
He was hooked. Everyplace is a destination for somebody, after all … and these photos were designed to entice vacationers to come to his hometown. The best part? The first collection of shots he sold earned him $450. And then he did it again to the tune of $800. And then again for $1,300!
And you've heard me talk about Danny Warren before.
Danny is now the proud father of a beautiful baby girl. He has a full-time job as an information technology specialist. Photography is just a hobby for Danny. And since time isn't something he has a lot of (along with sleep and drool-free baby toys), Danny's grateful that his income is coming from something he's doing anyway – taking pictures.
His photos are in an online stock agency where they sell without any extra work on his part. It's a passive income (enough to pay the mortgage on his new house) whether he's outside taking more pictures, inside changing diapers, or hard at work as an information technology specialist.
Not one of these folks had any formal training as a photographer. They simply learned a few tricks behind creating a good photograph and who to sell it to … and next thing you know, they'd turned a fun photo hobby into a viable income stream. An income they can take with them anywhere in the world – whether they do it full-time, part-time, or even just on vacation.
It Doesn't Take Special Equipment or Years of Experience.
In fact, if you can snap simple photographs like these, you can do it …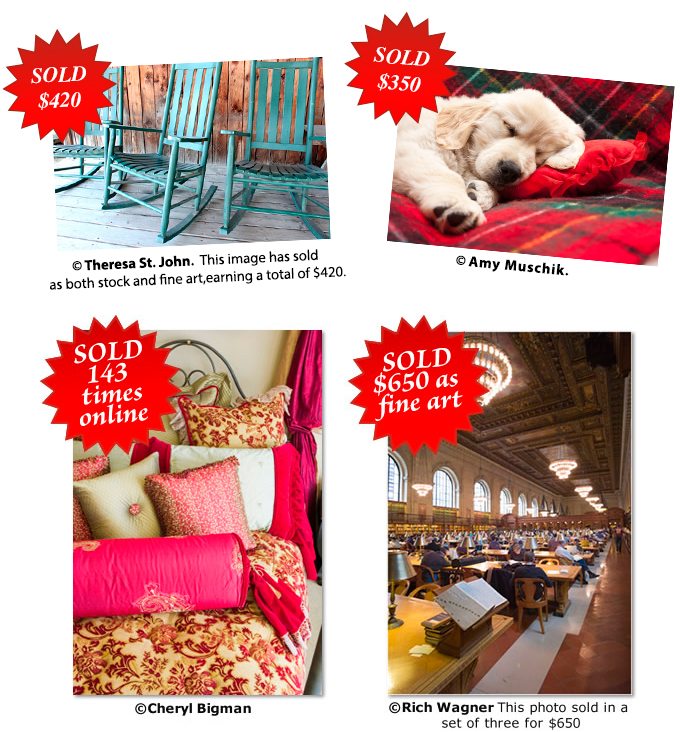 Get Paid to Have FUN!
If you'd like to set your own hours … travel when you please … wake up every morning loving what you do, then you absolutely have to join us at this year's event.
You're not alone. And the folks who have joined us in the past will tell you they're happier, healthier, and more successful because they did.
There's something very rewarding about seeing your photos in a magazine. And something very cool about walking into Bed Bath & Beyond or another department store and seeing your photo in a picture frame on the shelf.
I'm telling you …
I've literally stood next to a photo of me on the shelf at Bed Bath & Beyond, taken by professional stock photographer Shelly Perry whom you'll meet in Palm Springs, and just waited for someone to pass by so I could point out that it's me inside the picture frame.
And my grandmother is as proud as punch, too. She found a picture of me at Walgreens in Florida while shopping with a friend. "That's my granddaughter," she told her friend. And together they bought every frame on the shelf!
What if that were your photo?
We'll Hand you Everything you Need to Launch Your Photographer's Dream Life
Our presenters will reveal their "tricks of the trade" to take more saleable images. There's no doubt – getting paid to take pictures no matter where you are is a great lifestyle. And when you pick up these skills, you'll have them for life.
Take just three days to join us in sunny Palm Springs, and you'll get the details you need on where to sell travel images, including stock photos, editorial, and fine art.
Not only that, but you'll also learn how to score free stuff and enjoy perks along the way – things like free stays and access to places only photographers are usually allowed.
There is no substitute for the hands-on experience you'll gain from our team of professional photographers when you join us in person. You'll get …
Expanded sessions on the all-so-important fundamentals; equipment, light, composition…

A chance to practice your photography skills on the ground with our expert guides there to answer questions and make sure you're on the right path.
Marketing tips for selling your photos to a dozen or more different markets including magazines, newspapers, websites, online stock agencies, local businesses, hotels, fine art, and more.
Camera manipulation tricks to make your images appear sharper and more professional.
Composition tips for removing power lines and unwanted clutter from your travel photographs.
Details on how to get free stuff with your photos – hotel stays, museum tickets, park and show passes, free drinks, and more.
Specifics on who to contact at magazines and newspapers to get your photos in front of the right person.

Easy to follow templates for creating short, simple travel articles to go with your photos…and increase your income.

Everything you ever wanted to know about model releases; plus how to approach people for photos, pose them, and more…

Practical advice on using social media to your advantage. Don't worry, we'll make it clear and easy to follow even if this is not "your thing".

A stress-free approach to the "business" stuff…what forms to use, copyright, protecting your rights…
And more.
And not only will you learn these tricks and secrets from the pros, you'll get a chance to try them yourself, too.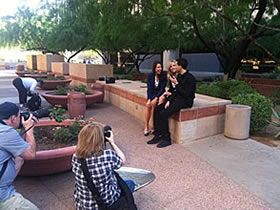 We've learned over the years that sitting behind a desk and learning how to do something is completely different from getting up and actually doing it. That's why you'll spend at least half a day practicing what you learn.
And you'll get feedback on your work before you leave so there's no guesswork. You'll know what it takes and you'll have proof that you can do it. That's what this whole thing is about, really.
And that's why this year we are going to devote even more time to your photo reviews. You'll get a whole new level of personal mentoring… one that would cost a small fortune were you to pay for it anywhere outside this workshop.
All you need to do is come with an interest in photography – no experience necessary, just a digital camera in hand – and in three days this April, we'll show you exactly what you need to know to turn photos and videos of your next vacation … your own hometown … and even your pets … into a fast, fun, easy income stream… for life.
In your spare time. Again, no experience necessary.
The Smartest, Most Efficient Path 
to a Whole New Money-Making Adventure
If you're interested in finding a way to fund your travels with your photos … a way to earn an income from anywhere on the planet (or right there at home!) … and set yourself up for a lifetime of adventure… then don't wait to do it.
Act now. This is our ONLY Ultimate Money-Making Photo Workshop in 2016.
And it's the fastest, most efficient, and most cost-effective way there is for you to gain all the knowledge you need to start making money from your photographs…for life.
If you're ready to turn that dream into a reality, then I encourage you to join us in Palm Springs this April.
The admission to The Ultimate Money-Making Photo Workshop includes three days of intensive (but downright enjoyable, too!) class sessions geared to produce saleable photographs.
Plus, for the first time ever join our pre-workshop "Camera Confident" coaching session. No matter what your current skill level we'll make sure your ready to get a real bang for your buck when you get to Palm Springs.
We'd usually charge up to $499 for a one-day add-on workshop like this, but you can join WITHOUT CHARGE when you register for the 2016 Ultimate Money-Making Photo Event.
Whether you're just picking up a camera for the first time, or you're an accomplished photographer seeking ways to make more money from your photos, these three days in Palm Springs can change your life.
Many attendees come back again and again.
This is an excellent opportunity to jump into the photographer's lifestyle …
Whether you're interested in adding photos to your travel articles … or you're looking for a way to turn a "hobby" into an income-producing pastime … or you're interested in, quite simply, learning and perfecting a skill that can provide you endless enjoyment, prestige, and fun …
 … then I encourage you to join my colleagues and me April 5-7, 2016 in Palm Springs.
There's no better time than right now to create an income stream through photography.
Space is limited, and we won't hold another Ultimate Money-Making Photography Event until 2017, so I encourage you to register now. .
We'll be based at the Omni Rancho Las Palmas Resort and Spa and check-in will start at 8am on April 5, and the program will conclude around 6pm on April 7.  
Pricing and What's Included:
Full Price: $1,697 per person
Flight Credit Discount: Save $200 with our Flight Credit Discount when you sign up before March 21. Pay just $1,497 with this $200 Flight Credit Discount.
(*Additional discounts may apply. You can click through to the "Register for Event" button above to learn more.)
As with all of our events, the earlier you register the better. If you want to attend the event in Palm Springs this coming up April, reserve your seat now!
THE WORKSHOP INCLUDES:
FREE access to the Camera Confident at-home training program – a precursor to our event in Palm Springs (a $499 value)
BONUS sessions with personal blueprints for making your first $30,000 the way Kristen Bentz did and $500 a day using Bonnie Caton's $500 a Day Income Secret (a $698 value).
Three full days of info-packed sessions in the classroom, out in the field, and in photo review sessions.
Feedback on your work from professionals in the field.
Marketing advice about where and how to sell your photos for fun income.
Special cocktail parties where you'll have a chance to meet and mingle with the experts and your fellow photographers.
Hands-on shooting alongside the pros, out and about in Palm Springs … no experience required.
Hot breakfast and coffee breaks daily.
Audio recordings and videos of every class session, so that you can review what you learn in your favorite chair at home.
And, when you register during this Flight Credit period, you'll also get:
A FREE copy of our How to Earn Back Your Workshop Fee in 90 Days or Less guide (a $39 value).
A FREE copy of our new guide 17 Places Where You Can Quickly and Easily Sell Your Photographs (a $39 value).
A FREE copy of the invaluable One-Button Shortcut guide (a $59 value).
A whopping $200 in savings – money you can put toward your airfare.
And you'll enjoy the opportunity to earn an extra income doing something that's really, really fun. I know quite a few people who would give their right arm for a dream job like being a photographer.
* This price includes the workshop only. Your transportation to and from Palm Springs, as well as your local transportation, meals, and overnight accommodations are not included.
OUR ROCK-SOLID, TRIPLE GUARANTEE
Guarantee # 1— I guarantee that the Ultimate Money-Making Photography Workshop will provide you all the insider tools and secrets you need to get paid as a photographer. We're focused on success in the real world, and we'll walk you through what you need to do, step-by-simple-step.
Guarantee # 2— I guarantee we'll deliver the how-to intelligence you need to start taking saleable photographs, sell them to magazines, newspapers, websites, and as fine art, and cash in on all the great perks of the photographer's life. No prior experience necessary.
Guarantee # 3— I guarantee we'll treat you fairly should you register and then find you need to cancel. Though all our workshops and expeditions are non-refundable before the event, when you give us at least 30 days' notice of a cancellation, we will be happy to apply your payment toward a future workshop, minus a $50 processing fee. Cancellations received with less than 30 days' notice may be subject to extra fees.
Our speakers are extraordinarily generous in sharing their hard-won secrets, and that means you can be certain to accelerate your success and cut years off your learning curve. In fact, that's one of the things our workshop attendees always make a point of telling us – how much they appreciate the friendliness and accessibility of the experts we have on hand. Our speakers aren't folks who just stroll up to a podium, deliver a speech and leave. They hang around. They answer questions. They tell you their stories. And they make you laugh. They share their own experiences – including the mistakes, so you don't make them. And they guarantee that this long weekend will be not just eye-opening and inspirational, but a lot of fun.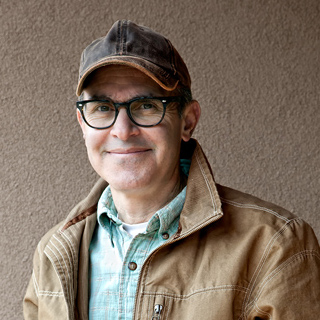 Efraín M. Padró is a full-time professional photographer specializing in nature and travel subjects. Born and raised in San Juan,... [Read More]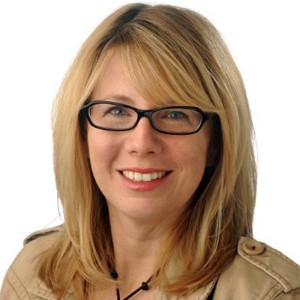 Kyle Wagner is a freelance writer, editor, and restaurant consultant. A Pittsburgh native, she put herself through journalism school by... [Read More]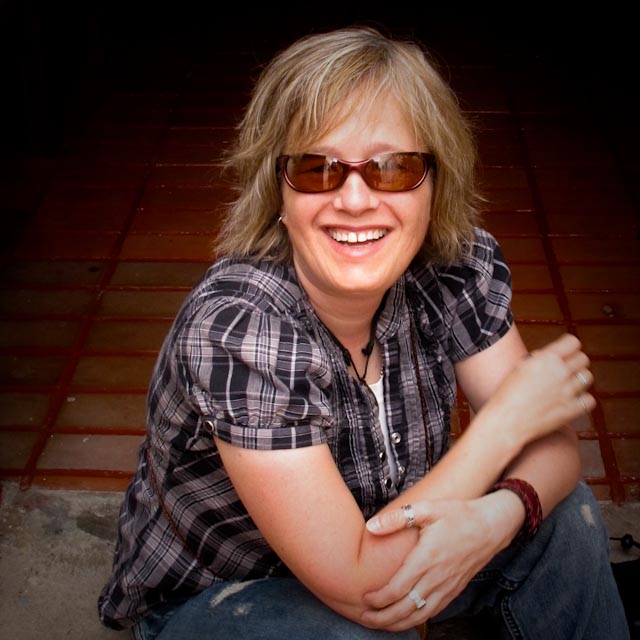 Shelly Perry, from Portland, Oregon, left a decade-long career working with children in a social services capacity to pursue her... [Read More]
"This workshop changed my life — or at least the direction it was going in. My biggest fear was dying before I actually had a chance to live. You gave me hope, confidence and skills all at the same time. I've been to Ireland, Washington D.C. and just last month, Fiji, thanks to these events. I'm, of course, doing all the "hard" work of taking photos. But you opened my eyes to the possibilities and I'm forever grateful."
— Theresa St John
"I never thought I'd be a photographer.  I was actually more interested in writing than I was photography.  Now look, my last print just sold for $1,500 and I'm having so much fun with it.  I keep telling everyone: Just try it.  You'll never know if you like it unless you try it."
— Wayne Hoover
"I absolutely would recommend this workshop. I'm still a novice, but attending a workshop is like a shot in the arm-I feel my learning curve has recently jumped a hurdle and feel I can go home satisfied that I'm moving and growing.
– Laura Miyake
"What I loved about this workshop – it was so practical, formulaic– and gave me a concrete realistic plan."
– Mary Pat Collins
"It's very beneficial if you want to use photography in any way. It's good for all levels of experience."
– Laura Beard
"Just great as always. I always learn something important to change the way I photograph. It motivates us to do things on our own and opens our eyes to possibilities available in the world."
– Scott Moses
"You were able to take a complex subject and break it into manageable parts that don't send you into overload. Staff was amazingly helpful."
– Jane Jenkins
"It's so hands on with simple learning techniques. Great people and all instructors are so nice. I didn't realize I would love it so much and I can't wait 'till the next one!"
– Pamela Stanley
"I learned a ton! I will need to go home and practice, practice, practice – but at least now I know what to practice doing!"
– Sue Larson
"I loved this workshop. Lots of excellent information, and easy to understand. And I can put it to use immediately! Thank you, thank you, thank you!"
– Lyrae Perry
"I have a passion for both travel and photography (not to mention writing) and this workshop was perfect to help me gain more confidence going forward to encourage those interests …
–Susan Schmeiler
"I got exactly what I needed … I'm so glad I found the Great Escape Publishing community – it's a terrific resource overall and I love the staff's commitment to their customers."
– Linda Lee Kaye
"This was probably the best workshop I've ever attended. The speakers kept my interest throughout the program, even with the jet-lag & late nights. Thanks."
– M. Gibson
"Thank you for a great, well-put together, organized event. This was my first workshop, likely not my last."
– Eileen Hartman
Your Travel Details
Omni Rancho Las Palmas Resort and Spa
4100 Bob Hope Drive
Rancho Mirage, California 92270
For reservations call 760-568-2727.
If you're interested in sharing a room with another participant, we encourage you to make a post on our Palm Springs Facebook page once you're registered. This is a closed group and only participants coming to the event can gain access to the page.
TRANSPORTATION & GROUND TRANSFERS
You are responsible for arranging transportation from the airport to the resort and back.
By Taxi: The hotel is just a short 10 mile ride from Palm Springs International Airport. . You can expect approximately a 20-minute ride by car (likely longer during rush hour). Cost will likely be around $35 plus tip. More if you hit traffic.
CANCELLATION POLICY: All our workshops and expeditions are non-refundable before the event. If, however, you are unable to attend – and you give us at least 30 days notice – we will be happy to apply your payment toward a future workshop, minus a $200 processing fee for overseas expeditions or a $50 processing fee for stateside workshops like those in Palm Springs or New Orleans. Cancellations with less than 30 days notice may be subject to extra fees.
PROTECT YOUR INVESTMENT: We strongly suggest you protect your investment by purchasing trip-cancellation insurance, and we would be happy to recommend a policy to you. I've written articles about travel insurance before – how to know when you need it and whether or not it's a good deal – so I can send you those when you register.
← View All Events