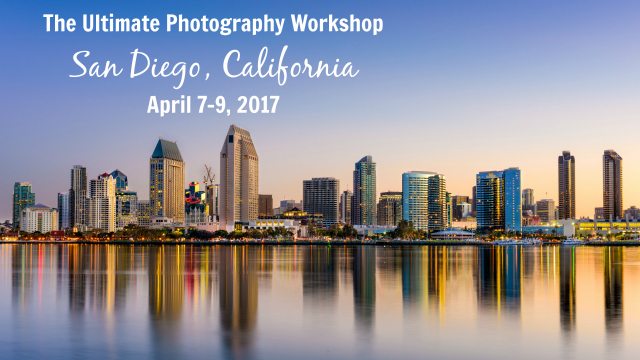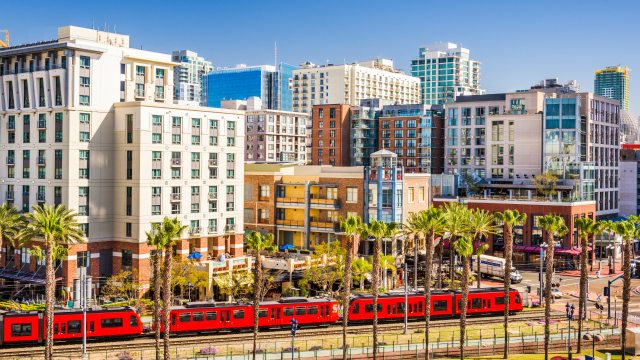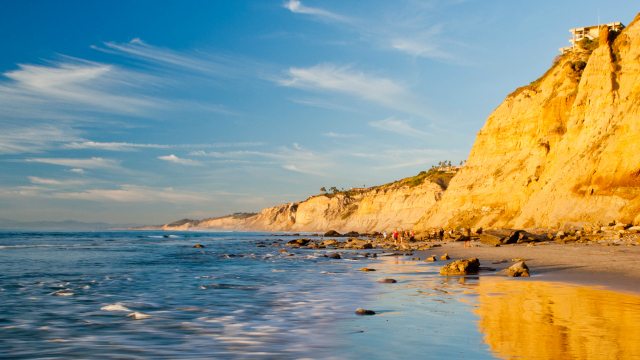 The 2017 Ultimate Photography Workshop
Join our experts for three power-packed days in San Diego, CA and walk away with all the skills you need to create pictures that sell for $200-$2000…
If you can snap a simple photograph … you have what it takes!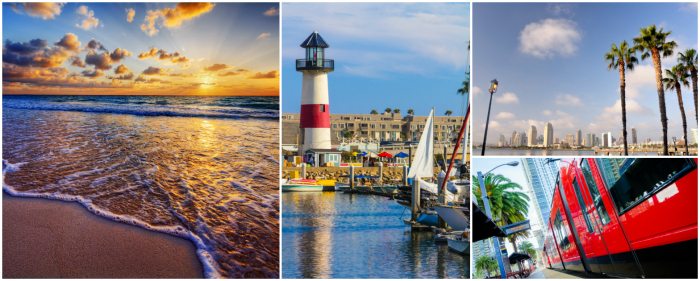 If you'd like to set your own hours… wake up every morning loving what you do… and can snap a simple photograph, then you have what it takes to start turning you images into photos picked up by magazines, newspapers, online stock agencies, and photo buyers around the world. 
It's not about taking pretty pictures, but about taking images photo buyers need – and in San Diego we'll show you how!
If you can take simple pictures like theses…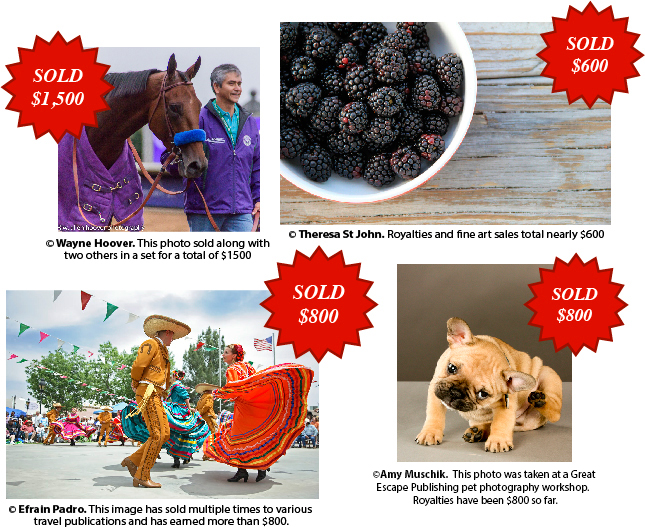 You could easily …
Travel to places you've only dreamed of … and let your photo royalties foot the bill
Turn a hard drive full of images gathering dust on your computer into spare cash
See your photos on the cover or inside pages of a glossy magazine
Earn a couple hundred to a few thousand dollars for your vacation and hometown photographs
Build a steady stream of passive income from your photographs that will pay your bills or fund your retirement
Essentially, you'll walk in with your notebook and a camera. And walk out with everything you need to turn your trips into paychecks.
You Can Do This!
Even if you've only take snapshots of family and friends…
You'll be surprised how easy and flexible it can be to turn photography into a rewarding income … once you know a few tricks of the trade.
If you're looking for a full-time gig, you can treat it that way. Or this can easily be something you do on the side – on weekends or only when you travel.
Before Terry Robinson attended one of our live workshops a few years ago, he had sold a handful of images to family and friends for $25 to $50.
But when he got home, he immediately put to use the secrets and tricks he picked up at the event. In his spare time, he set up a photo shoot in his hometown (you don't necessarily have to travel beyond your backyard to make this work) …
… and he made $275 on his first set of images.
Today, he "works" only part-time. When he wants extra spending money, he breaks out the camera and knows he can make $500-$1,000 in a single weekend.
He told us last year that his camera put an extra $10,000 into his bank account that year. And he's not alone.
Patrick S. in Colorado isn't a professional photographer either – though he always took photos on vacation and, like most parents, lots of pictures of his kids. One day, out at a nearby park with the family, he had his camera in tow and started taking a few shots … shots he then sold to an airline in-flight magazine.
He was hooked. Everyplace is a destination for somebody, after all … and these photos were designed to entice vacationers to come to his hometown. The best part? The first collection of shots he sold earned him $450. And then he did it again to the tune of $800. And then again for $1,300!
And you've heard me talk about Danny Warren before.
Danny is now the proud father of two beautiful children. He has a full-time job as an information technology specialist. Photography is just a hobby for Danny. And since time isn't something he has a lot of (along with sleep), Danny's grateful that his income is coming from something he's doing anyway – taking pictures.
His photos are in an online stock agency where they sell without any extra work on his part. It's a passive income (enough to pay the mortgage on his new house) whether he's outside taking more pictures, inside changing diapers, or hard at work as an information technology specialist.
Not one of these folks had any formal training as a photographer. They simply learned a few tricks behind creating a good photograph and who to sell it to … and next thing you know, they'd turned a fun photo hobby into a viable income stream. An income they can take with them anywhere in the world – whether they do it full-time, part-time, or even just on vacation.
Discover how fun and easy it can be to turn your photos into cash…from anywhere in the world
This coming spring in San Diego, with our experts by your side, you'll see how you can turn your spare time into money-making time – and have fun doing it. Even if all you've ever done is take vacation snapshots and pictures at family holiday time.
It doesn't take any special equipment. Or years of experience. In fact, if you can snap simple photographs like these, you can do it …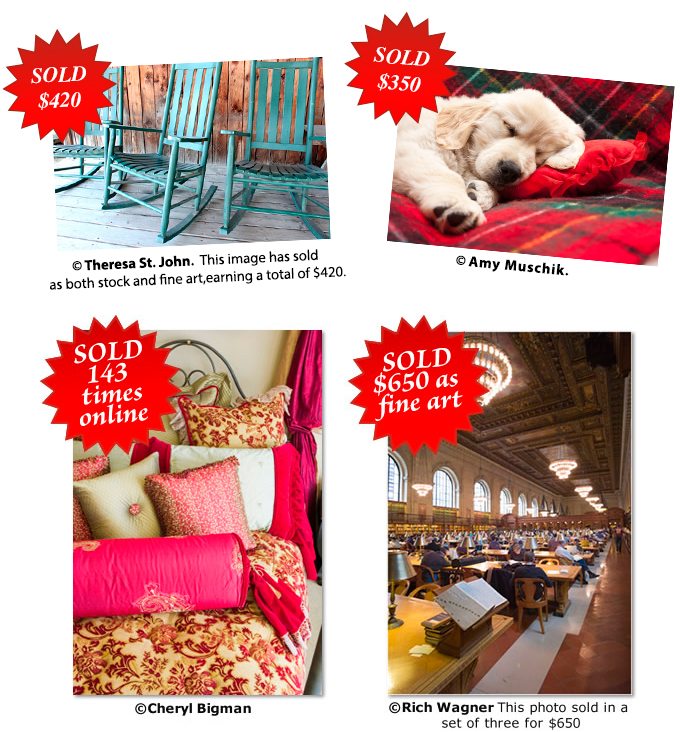 Join us at The Ultimate Money-Making Photography Workshop and you'll:
Discover the single, easy, lucrative secret to selling your images online. You don't do ANY marketing. They sell themselves 24 hours a day, even while you sleep. And they can be photos of anything from your houseplant to the Eiffel Tower.
Find out how to gain "instant global reach" with your photos – with the simple push of a button. With this trick, you put your photos online once and sell them in half a dozen different marketplaces – automatically. You instantly expand your buyer base and gain the potential to pocket double, triple, even four or five times as much on any given photo … with essentially no extra work.
Get the fast, simple formula to attract more buyers, almost magnetically. It's all in how you describe your images. We'll hand you the "keywording tool" that works like magic. It's fast. It's easy. And it's automatic.
Find out how to sell simple travel photographs to magazines and newspapers. You decide where you want to go – the Grand Teton Mountains in Wyoming, skiing in Utah, shopping in Paris – and we'll show you how to turn pictures from your trip into money in your pocket.
Come away with the know-how to create photos you can sell the very next day. Try your hand at travel photography and spend a half-day out and about "on assignment" while you explore the neighborhoods and culture of San Diego. You'll learn exactly what it takes to create saleable images and how to sell them—a system you can replicate on your own when you return home.
Get real-time feedback on your photos in our group review sessions. You'll quickly see from our team of professional photographers and photo editors exactly what makes a photograph a good one – and how you can turn your photo into a great one. You'll find out why those glossy magazine photos always look so stunning, and how you can tweak yours to have the same effect.
Find out how your hometown, your pets, your kids, your vacations, even the weather in your hometown can all be photo goldmines. And discover how (even in your spare time) you can take $200 – $700 photographs right in your own back yard …
Discover what real-life photo-buyers want from beginner photographers like you. Skip the "guessing game" of what buyers want, save time, and find out exactly how to succeed from the get-go.
Plus, there's another very exciting opportunity in the cards for you this spring …
It's an opportunity to cash in on all the benefits of selling pictures from your vacations for income – the money, the on-the-house travel perks, hotel upgrades, free meals, and more.
Without a big upgrade in equipment.
And without the hassle of sending photos to an editor, uploading them to a stock agency, or otherwise selling them online.
VIDEO is nearly as big a game-changer in the photo world as the internet was.
It's transforming the industry … creating a great opportunity for travelers willing to document their experiences in exchange for complimentary travel and a second income.
And, this April in San Diego, you'll see exactly how it's done.
Practical Lessons from a Pro Travel Writer, too …
In addition to learning how to add video to your photographer's tool-belt, we've integrated something else very special — and useful — into this program.
Expert travel writer, editor, and former food critic Kyle Wagner will show you how easy it is to parlay your new photo skills into a story you can sell for twice the pay.
It's true that if you can learn to write short travel articles to accompany your photos, it can help you sell more, and earn more … and land even more perks and paid assignments. And it's also true that you don't need lots of experience or a journalism degree to write the kind of articles that can complement your photos.
You'll discover how to put together an article-photo package that will have editors knocking at your door.
Of course, all of that is just a small sampling of the kind of real-world insights this program delivers.

Get Paid to Have FUN!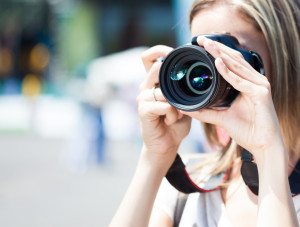 If you'd like to set your own hours … travel when you please … wake up every morning loving what you do, then you absolutely have to join us at this year's event.
You're not alone. And the folks who have joined us in the past will tell you they're happier, healthier, and more successful because they did.
There's something very rewarding about seeing your photos in a magazine. Something very cool about walking into Bed Bath & Beyond or another department store and seeing your photo in a picture frame on the shelf.
I'm telling you …
I've literally stood next to a photo of me on the shelf at Bed Bath & Beyond, taken by professional stock photographer Shelly Perry whom you'll meet in San Diego, and just waited for someone to pass by so I could point out that it's me inside the picture frame.
And my grandmother is as proud as punch, too. She found a picture of me at Walgreens in Florida while shopping with a friend. "That's my granddaughter," she told her friend. And together they bought every frame on the shelf!
What if that were your photo?
This Is Our BIGGEST (and ONLY) Ultimate Photography Event of 2017! At No Other Time Will All These Experts Gather Together in One Place.
This April in San Diego, you'll get real "boots on the ground" advice from experts who are making it happen themselves. They're all approachable and generous with their time and expertise. They firmly believe that anybody – armed with the right secrets and a commitment to use them – can turn his or her photos into cash.
Our presenters will reveal "tricks of the trade" to take more saleable images. They're all ready to generously share their wisdom, tips, and tricks both on the stage and in the halls, with anyone who asks.
There's no doubt – getting paid to take pictures no matter where you are is a great lifestyle.
You'll get the details on where to sell travel images, including stock photos, editorial, and fine art.
But they'll also show you how to score free stuff and enjoy perks along the way – things like free stays and access to places only photographers are usually allowed.
There is no substitute for the hands-on experience you'll gain from our team of professional photographers.
You'll get …
A full rundown of the latest photography tool that's taking the world by storm – Video!
A chance to practice both your photography and your video skills on the ground with our expert guides there to answer questions and make sure you're on the right path.
Marketing tips for selling your photos and videos to a dozen or more different markets including magazines, newspapers, websites, online stock agencies, local businesses, galleries, realtors, hotels and resorts, and more.
Camera manipulation tricks to make your images appear sharper and more professional.
Composition tips for removing power lines and unwanted clutter from your travel photographs.
Details on how to get free stuff with your photos – hotel stays, museum tickets, park and show passes, free drinks, and more.
Specifics on who to contact at magazines and newspapers to get your photos in front of the right person.
Specifics on how to barter and sell travel videos for a profit.
Details on selling your photos to local businesses as fine art. There's a huge need for this and it's easier than you might think!
Real advice straight from an art designer, on what photo buyers want and NEED desperately, and how you can help.
Easy to follow templates for creating short, simple travel articles to go with your photos…and increase your income.
And more.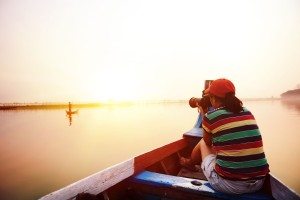 And not only will you learn these tricks and secrets from the pros, you'll get a chance to try them yourself, too.
After all, sitting behind a desk and learning how to do something is completely different from getting up and actually doing it. That's why you'll spend at least half a day with your camera in-hand practicing what you learn.
And you'll get feedback on your work before you leave so there's no guesswork.
You'll know what it takes and you'll have proof that you can do it. And you'll leave with the beginning of a saleable photo portfolio in hand (plus all the know-how you need to reproduce saleable photos on your own when you get back home). That's what this whole thing is about, really.
Feedback is the number one tool new photographers need to succeed. Good feedback on your images – from a pro that knows the system – can shave years off your learning curve and ultimately put you in a happier place.
And that's why this year we are going to devote even more time to your photo reviews. You'll get a whole new level of personal mentoring … one that would cost a small fortune were you to pay for it anywhere outside this workshop.
All you need to do is come with an interest in photography – no experience necessary, just a digital camera in hand – and in three days this coming spring, we'll show you exactly what you need to know to turn photos and videos of your next vacation … your own hometown … and even your pets … into a fast, fun, easy income stream … for life.
In your spare time. Again, no experience necessary.
The Smartest, Most Efficient Path 
to a Whole New Money-Making Adventure
If you're interested in finding a way to fund your travels with your photos … a way to earn an income from anywhere on the planet (or right there at home!) … and set yourself up for a lifetime of adventure … then don't wait to do it.
Act now. This is our ONLY Ultimate Money-Making Photo Workshop in 2017.
And it's the fastest, most efficient, and most cost-effective way there is for you to gain all the knowledge you need to make money from your photographs … for life. And our experts will be right by your side to help guide you as you get started.
If you're ready to turn that dream into a reality, then I encourage you to join us in San Diego this coming April.
The admission to The Ultimate Money-Making Photo Workshop includes three days of intensive (but downright enjoyable, too!) class sessions geared to produce saleable photographs.
Whether you're interested in adding photos to your travel articles … or you're looking for a way to turn a "hobby" into an income-producing pastime … or you're interested in, quite simply, learning and perfecting a skill that can provide you endless enjoyment, prestige, and fun …
 … then I encourage you to join my colleagues and me April 7-9 in San Diego.
There's no better time than right now to create an income stream through photography … and if you're interested in video, too, then – now is the TIME to act.
Space is limited, and we won't hold another Ultimate Money-Making Photography Event until 2018, so I encourage you to register now.

We'll be based at the Doubletree San Diego Mission Valley in San Diego, CA.  Check-in will start at 8am on Friday, April 7, and the program will conclude around 6pm on Sunday, April 9. 

9 Reasons Why You Won't Want to Miss this Ultimate Money-Making Photography Workshop
9. If you like taking pictures of your family or snapping vacation photos on your vacations, then you've got the basics to make it in this business. All you need to do is turn your interests and habits into income-earning tools. And that's exactly what our experts can show you how to do this April in San Diego.
8. Past attendees have said that they'd pay extra for more group review sessions because they learn so much just getting their own photos critiqued and watching the experts comment on their classmates photos too. But you don't have to pay extra. This workshop includes extra group review sessions and more shooting time.
7. A glossy magazine photo can earn you anywhere from $200 to $1200 … if, that is, you know what photo editors are after. And that's just one of the important secrets you'll learn at this event.
6. You'll discover even more fun and lucrative niches you may never have considered before. In San Diego a whole new world of opportunity will open up before you. If you're looking for a new sideline career or a career change altogether, you won't want to miss this event.
5. The Ultimate Money-Making Photography Workshop is NOT your standard-fare photo workshop. It's true you'll spend some time listening to our seasoned pros divulge their secrets … but we've also arranged for you to put what you've learned into practice. You'll be shooting out and about in San Diego, getting the "in the trenches" experience you need. And then you'll return to the classroom where you'll learn how to sell the photos you just created. That's unlike anything else you'll find on offer.
4. There's no other event like this … anywhere. And at these workshops, we make it our business to let you know exactly what editors, photo buyers, and stock agencies want. You can't find this information on the street and it would likely take you years of trial-and-error to learn it for yourself. There IS no better way to get started.
3. Don't forget the money: You'll find out exactly what you need to do to make your photographs saleable in addition to all the sessions you'll get on improving your photography from the start.
2. Three attendees will get their first photo paycheck at the event! That's right. This year I'm creating a special photo challenge and I'm going to buy photographs from three attendees whose San Diego photos best fit my photo challenge! That means you could leave with an extra $100 in your pocket.
And the #1 reason why you should attend this event: 
Because you can't afford not to.
Pricing and What's Included:
Full Price: $1,697
Beath the Clock Discount: Save $100 with our Beat the Clock Discount and pay just $1,597* when you sign up today.
(*Additional discounts may apply.  You can click through to the "Register for Event" button to learn more.)

As with all of our events, the earlier you register the better.  If you want to attend the event in San Diego this April, reserve your seat now!
THE WORKSHOP INCLUDES:
Three full days of info-packed sessions in the classroom, out in the field, and in photo review sessions.
Marketing advice from professional photographers like Shelly Perry, Bonnie Caton, Daniel Nahabedian, Kristen Bentz, Tom Reissmann, and others.
Special cocktail parties each night where you'll have a chance to meet and mingle with the experts and your fellow photographers.
Hands-on photo- and video-shooting, out and about in San Diego … no experience required.
Small group photo review sessions where you'll get feedback on your work from professionals in the field.
Marketing advice about where and how to sell your photos for fun income.
A special group lunch (on us!) on the last day of the workshop.
Personal assistance throughout the program from our staff.
Hot breakfast and coffee breaks daily.
Lifetime access to workshop presentations from every class session, so that you can review what you learn in your favorite chair at home.
Access to a private Facebook group where you can ask questions, share travel plans, meet one another before the event, and stay connected post-event … (some attendees have said access to this group after the event is worth the entire cost of the workshop!)
Pre-Event Guidance from Great Escape Publishing Staff including what to expect, what to pack for the weather, equipment list, and travel tips.
A FREE seat in our Camera Confident At-Home Training Program (a $499 value).
A FREE copy of our How to Earn Back Your Workshop Fee in 90 Days or Less guide (a $39 value).
A FREE copy of 17 Places Where You Can Quickly and Easily Sell Your Photographs (a $39 value).
OUR ROCK SOLID TRIPLE GUARANTEE
Guarantee # 1— I guarantee that the Ultimate Photography Workshop will provide you all the insider tools and secrets you need to get paid as a photographer. We're focused on success in the real world, and we'll walk you through what you need to do, step-by-simple-step.
Guarantee # 2— I guarantee we'll deliver the how-to intelligence you need to start taking saleable photographs, sell them to magazines, newspapers, websites, and as fine art, and cash in on all the great perks of the photographer's life. No prior experience necessary.
Guarantee # 3— I guarantee we'll treat you fairly should you register and then find you need to cancel. Though all our workshops and expeditions are non-refundable before the event, when you give us at least 30 days' notice of a cancellation, we will be happy to apply your payment toward a future workshop, minus a $50 processing fee. Cancellations received with less than 30 days' notice may be subject to extra fees.

HOTEL DISCOUNT: We have arranged a special discounted group rate at the Doubletree San Diego Mission Valley.  More details will be available at a later date.
Doubletree Mission Valley
7450 Hazard Center Drive
San Diego, CA 92108
Click here to view the hotel website.

"I have wanted to attend this workshop for several years and finally took the plunge and made it happen!  So incredibly glad I did.  It was everything I hoped for and more.  It was so well organized, great information, with wonderful presenters.  I totally have the information I need to go home and make this happen!" – Karen Ballard
"This will be one workshop you will never forget and will leave with way more knowledge and tools to use in your profession than you ever thought you would!  It is so organized, fun and so worth getting to meet these instructors who are so willing and want to help you succeed in your journey!  Go to the next one you can!" – Cheryl Carder Hall
"I feel these are the best workshops for photography, as you really get all the info needed to actually go out and start whatever kind of photo business you want.  Nothing is off limits, or "insider secrets" and each presenter is so open and honest." – Lynn Michels
"Great Escape Publishing can leave you a changed person, giving you varied ideas for a different outlook about your life, its purpose, and vision.  Real life education with hands on training." – Bruce Wolf
"Lori and her team of pros provided a wealth of knowledge in various aspects of photography including both the business and creative sides.  I came away feeling ready to take my basic photography skills to the next level." – Katie Knapp
"The workshop truly opened my creative side again.  I wasn't sure what to expect but thrilled with what I found." – Megan Devonport
"One of the greatest things I've ever done for myself.  I highly recommend it." – April Thompson
"The Ultimate Photography Workshop was one of the best times I've had in a while.  This was something I wasn't sure about but I'm so happy I came.  This was the perfect balance between learning and play for adults." – Rona Faison
"I needed this.  This is a workshop for people who know they want to make money with photography but don't know where to begin.  The team of presenters not only show you how to get started but also gives you the confidence to start taking the first steps." – Joan Lyons
TRANSPORTATION TO AND FROM SAN DIEGO: You are responsible for booking your own flight. We recommend using a website like Kayak.com to check flight prices. The airport code for San Diego is SAN.
TRANSPORTATION FROM SAN DIEGO INTERNATIONAL AIRPORT TO YOUR HOTEL: You are also responsible for arranging this on your own.
By Taxi: The best way to travel from the San Diego Airport to the Doubletree San Diego Mission Valley is by taxi. The San Diego International Airport is about 8.5 miles from Doubletree (20 minutes).  Fares are a metered rate and may range from $25 – $30 plus tip depending upon traffic conditions and the time of arrival. 
By Shuttle:  Super Shuttle, Cloud 9 Shuttle, and other shared ride services are offered from San Diego International Airport for approximately $10-$15 per person.  You can find more information, here.
Activity Level:  Low – Moderate. Our meetings take place in conference rooms at the Doubletree San Diego Mission Valley and we will have some out-and-about time in San Diego for shooting.
Prerequisites:  All skill and experience levels are welcome, and the concepts introduced are doable by anyone.  Point and shoot cameras are welcome.

← View All Events