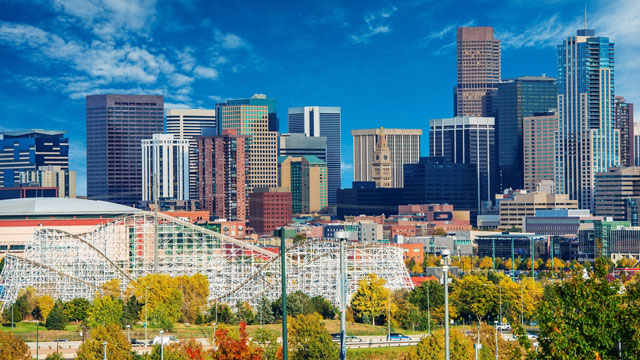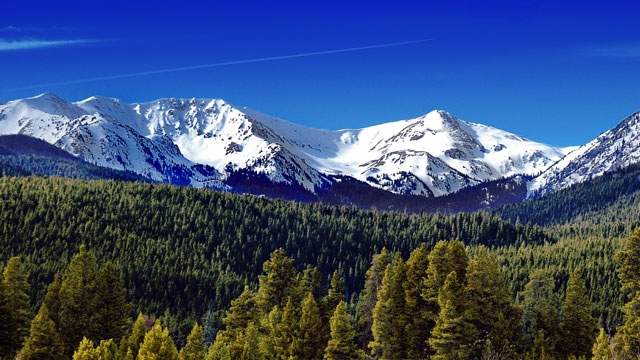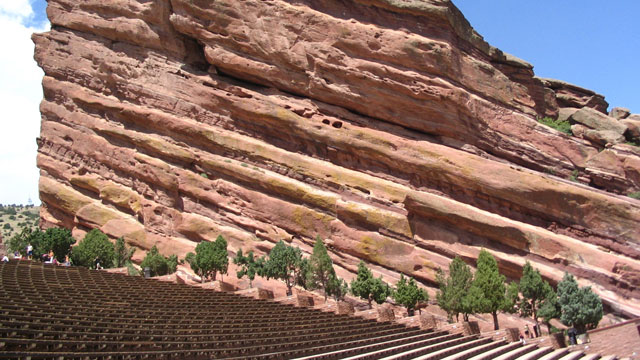 The Ultimate Travel Writer's Workshop
Join us in the Mile High City of Denver, Colorado at The Grand Hyatt Denver this September and experience one of America's most diverse cities – as you also learn how you can make a living doing something that feels like a neverending vacation.
In some ways, Denver is the world in miniature, bursting with theaters, galleries, museums and diverse cultures. Here, you'll find everything from quirky "old west" museums and the grave of Buffalo Bill to moody jazz clubs and cozy microbreweries to some of the world's best food. Whether you fancy a day trip to the Rockies, sampling the best brews in the city's "Beer Triangle," or following the trails of prehistoric creatures at Dinosaur Ridge, you're in for a fun vacation.
This vacation, however, will be so much better than your average trip. On this trip, you're also going to learn how to turn your future travels into paid vacations where resorts, restaurants, hotels and magazine publishers foot the bill – and you collect handsome paychecks for your "work."
At this event, you'll …
Learn how to easily combine your hobbies and interests with your passion for travel, and instantly turn those hobbies and interests into income earners. It'll work with anything: scrapbooking, architecture, music, cooking, knitting, gambling, hunting, hiking, dancing, history – even bar-hopping!
Make the critical industry contacts you need, learning exactly how, step by step, you turn an idea into a publishable piece. Then, you'll learn how you actually get what you've written into the pages of a magazine, newspaper, newsletter, or website.
Learn where to find the publications that make the most sense for your story, what to put in your letter to the editor, and when to send your article
Get the insider's list of what not to do – you'd be surprised at how many writers have no idea what makes editors crazy
Get paid to dine at your favorite restaurants and visit your favorite haunts, and then turn your insider knowledge of your hometown into checks that land in your mailbox
Play the best golf courses and ski the hottest slopes. You needn't be Tiger Woods to find yourself walking on at Carnoustie, and you don't have to ski bumps like Bode Miller to spend a few charmed days in Vail. Find out how to land a sweet deal for a fraction of the usual rate – and possibly for no charge at all!
Learn how to write the power letters that will sell your ideas in seconds; also, get sample "query letters" from seasoned pros that you can use as models for your own
Find out eleven surefire ways to guarantee editors will love you
Make writing easy. Learn how to get information to come right to you — you'll never be at a loss for a story idea or the meaty content that will make writing a breeze.
Get a simple technique for tripling your travel writing income – with almost no additional work
Learn why writing about where you live can be so much fun — and such an important first step to take — and how it can easily lead to great paying assignments and amazing perks all over the world
Find out the one big secret you never learned writing "What I did last summer" essays in school. This critical idea separates adequate writers from exceptional ones, and travel editors can tell immediately if you're in the know.
Stretch your vacation dollars — save hundreds of dollars a night — when you defray your travel costs with deeply discounted "press rates" at luxury hotels around the world. Find out how it's done — what to say and what not to say — and what you can do to increase the chances that next time you'll be asked back for free.
Learn the delicate art of arranging a complimentary trip – a seasoned travel writer spills her secrets (including sample letters you can copy) and tells you exactly what to say and who to say it to
Learn how to create a money-making blog about your travels (or any other interest) to supplement your travel writing
And more!
Essentially, you'll walk in with only a pen and paper – and walk out with everything you need to turn your treks into checks.
We'll be based at the Grand Hyatt Denver and check-in will start at 8am on September 18, and the program will conclude around 6pm on September 20.  
Pricing and What's Included:
Full Price: $1,697 per person
Pay Back Bonus Discount: Save $200 with our Pay Back Bonus Discount when you sign up before Tuesday, August 31. Pay just $1,497* with this $200 Pay Back Bonus Discount.
(*Additional discounts may apply. You can click through to the "Register for Event" button above to learn more.)
As with all of our events, the earlier you register the better. If you want to attend the event in Denver this September, reserve your seat now!
THE WORKSHOP INCLUDES:
Admission to three days of intensive class sessions led by expert travel writers Jennifer Stevens, Steenie Harvey, and Kyle Wagner
Presentations by, and access to, a full panel of guest speakers, editors and travel writers
Presentation recordings and handouts with examples of everything you'll learn
Morning and afternoon coffee breaks and snacks
Three cocktail receptions, where you'll have a chance to meet and mingle with your fellow travelers, instructors, editors and guest speakers
Admission to the Publication Expo
Contact information for all the editors and publishers you meet
Staff assistance throughout the program
The Travel Writer's Little Black Book
Five additional special bonus reports
A free copy of How to Earn Back Your Workshop Fee in 90 Days or Less
* This price includes the workshop only. Your transportation to and from Denver, as well as your local transportation, meals, and overnight accommodations are not included.
Our speakers are extraordinarily generous in sharing their hard-won secrets, and that means you can be certain to accelerate your success and cut years off your learning curve. In fact, that's one of the things our workshop attendees always make a point of telling us – how much they appreciate the friendliness and accessibility of the experts we have on hand. Our speakers aren't folks who just stroll up to a podium, deliver a speech and leave. They hang around. They answer questions. They tell you their stories. And they make you laugh. They share their own experiences – including the mistakes, so you don't make them. And they guarantee that this long weekend will be not just eye-opening and inspirational, but a lot of fun.
"35 days ago, I walked into The Ultimate Travel Writer's Workshop in San Francisco. Prior to that day, I'd never written a thing. Today, I have a by-line!"
— Mary Anne L.
"This workshop teaches good, practical, how-to focus. If none of us publishes anything after this, we'll only have ourselves to blame!"
— Dee O.
"This week I've had an article published in Allways Traveler, and one more accepted for publication with them in the next few weeks. Today I got an article accepted for next month's Travel Post Monthly. I've got 2 more articles being published in Vacation Rental Travels in 2015. Everything we learned at the Ultimate Travel Writer's Workshop is really working!!"
—Tracey Schultz
"My article on Emerald Reef Golf Course and Grand Isle Resort in Great Exuma is the cover story on the January issue of Golf Vacations Magazine. They also used one of my photos as the cover shot!"
—Tim Cotroneo
"To become a top-notch travel writer and/or photographer you can spend three years gaining experience or three days attending the Ultimate Travel Writer's workshop. Hint: Attend the workshop."
— Sean Alexander
"I'm at a stage in my life where I am looking to reinvent myself and have often felt I might like to pursue travel writing. This is an excellent beginning, motivating and stimulation – I'm hooked."
— Viki H.
"You made it so easy. I mean, I walked around to all the tables at the Expo (drinking my glass of wine — thanks for that — very classy to have cocktails there). I picked up all this great material about each publication. And it included a sample issue of each one, so I could read those at home later and really familiarize myself with them.
"The profiles explained exactly what the editors were looking for — in the editors' own words. And so I just followed the easy directions you laid out there. I immediately landed three stories within a month of the workshop. It was so exciting to see my name in print. And it gave me my start.
"Honestly, I feel a little like I cheated the system. I mean, aren't budding writers supposed to suffer starting out? I sure didn't. I just did what you showed us how to do. And it got me immediate success. So thanks!"
— Bonnie C.
"Many thanks for the wonderful seminar. It was most worthwhile from all aspects and we would attend another in a heartbeat. Material covered was extensive but well presented. We were impressed by our well-qualified and informed instructors."
— Duane and Harlene H.
"Best workshop I've attended in many, many years — focused, practical tools and templates for successful travel writing and the nuts and bolts of how to get published."
— Nadia B.
TRAVEL DETAILS
HOTEL DISCOUNT: We have arranged a special discounted group rate at the Grand Hyatt Denver. The rate is $159 USD per room, per night, single or double occupancy, and includes complimentary internet and fitness center access. The rate does not include any applicable taxes or incidentals.  You can book online here or you can call the hotel directly at (303) 295-1234. You must reference Great Escape Publishing to get the discounted rate.
This rate is only good through August 19, 2015 or until our room block is full. Rooms are first come, first served.
(The Grand Hyatt Denver may offer special rates and/or packages for their smaller rooms through various Internet sites. Feel free to check and see if a special rate is available – you might get lucky and save even more over the already discounted group price we've arranged.)
TRANSPORTATION TO AND FROM DENVER: You are responsible for booking your own flight. We recommend using a website like Kayak.com to check flight prices. The airport code for Denver is DEN. If you're driving, the Grand Hyatt offers 24-hour valet parking for hotel guests in a covered garage adjoining the hotel. Overnight parking is $33 for hotel guests. For shorter visits, the fee is $15 for 0-4 hours and $20 for 4 hours or more. Self-parking is available for a fee at a number of parking lots nearby.
TRANSPORTATION FROM DENVER INTERNATIONAL AIRPORT TO YOUR HOTEL: You are also responsible for arranging this on your own.
By Taxi: Denver International Airport is 22 miles from the Grand Hyatt Denver (allow 45–60 minutes). Fares are a metered rate, and may range from $50-$60 one way depending upon traffic conditions and your  time of arrival.
By Shuttle: Super Shuttle offers shared ride service from Denver International Airport to the Grand Hyatt Denver for $22 one way. Reservations can be made in advance here.
Additional shuttle service: You'll find a full list of Denver's shared ride services here. Shared vans pick up and drop off from Jeppesen Terminal Level 5, Island 3, outside doors 505 and 510.
OUR ROCK SOLID TRIPLE GUARANTEE
Guarantee # 1— We guarantee that the Ultimate Travel Writer's Workshop will provide you all the insider tools and secrets you need to get paid to travel. We're focused on success in the real world, and we'll walk you through what you need to do, step by simple step.
Guarantee # 2— We guarantee we'll deliver the how-to intelligence you need to start writing articles that sell, landing your name in print, and cashing in on all the great perks travel writers can enjoy—from discounted travel perks to invitations for on-the-house travel. No prior experience necessary.
Guarantee # 3— We  guarantee we'll treat you fairly should you register and then find that you need to cancel. Though all our workshops and expeditions are non-refundable before the event, when you give us at least 30 days notice of a cancellation, we will be happy to apply your payment toward a future workshop, minus a $50 processing fee. Cancellations received with less than 30 days notice may be subject to extra fees.
← View All Events