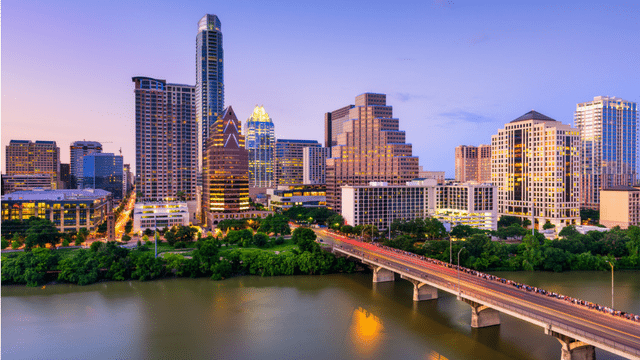 The Ultimate Livestream Travel Writer's Workshop
September 14 – 16, 2018
Austin, TX
$1,997
Our 2018 Ultimate Travel Writer's Workshop SOLD OUT in record time… BUT you can still attend LIVE from home. And save nearly $2,000 when you register today!
Get all the secrets you need for traveling the
world for free… meeting new people…
and getting paid as a travel writer
We'll even introduce you to several publications ready to hand
you your first check
Dear Travel Writer,
There are a lot of reasons why travel writing is the best job in the world.
It's incredibly fun! It's actually your "'job" to relax by the pool at a beautiful seaside resort, play golf with a pro… take a boat excursion to a secluded Caribbean island, and then dine out at a 5-star restaurant – all in the name of research.
You get paid to do things you'd gladly pay for yourself. Publications will cover many travel expenses. Resorts, tourism boards, and tour groups will invite you to stay for free and will roll out the red carpet. And then you get paid for sharing your experiences in travel articles when you get home!
Bragging rights – not only will you get to see your name in magazines, newspapers, and online travel sites, but you will always have the coolest job to talk about at cocktail parties. Just think of how nice it will be to be taken out of line and shown to the front row or VIP lounge…
You will have the chance to discover new things about the world and yourself, exploring the world as a travel writer – not a tourist. You will be encouraged to try new experiences, meet new people from different cultures, and explore places the typical tourist often misses.
You don't need a degree in journalism or a mastery of the English language to become a travel writer. You don't need a fancy laptop or lots of money. All you do need is an interest in seeing new places and meeting new people… For everything else, our workshop has got you covered.
Everything you need to travel the world and get paid as a
travel writer…
If you can take good notes about what you did and where you went, and then recommend — or discourage — others from following in your footsteps, you could earn a few hundred… maybe even a few thousand… dollars for your trouble.
In the coming months, you could be taking VIP vacations… getting invited to stay at the best resorts without spending a penny… and seeing your name and articles published everywhere — from local websites to the world's most prestigious travel magazines and newspapers…
Tim Cotroneo had no writing experience when he joined our workshop, took the plunge, and swapped his job in recruitment – his cold, hour-long commute, and "regular life" – for the travel writer's life… for "everything you dream of!"
Here's his story…

Workshop Participant, Tim Cotroneo
So, what's happened to me in the past year since becoming a travel writer?
Well, I've received the services of a butler… enjoyed a helicopter thrill ride… and called a best-selling author "neighbor."
Before travel writing, I thought these things only happened to people in the movies.
Now, my dream-come-true is happening as we speak.
In the Caribbean, on the island of Anguilla, I stayed for free in a five-bedroom, oceanfront villa that included a butler. On the island of Nevis, I played free golf—watched, from a mango tree, by a gallery of vervet monkeys.
Next month, I'm attending a press trip in Turks and Caicos. I'll be writing about a cabana bar restaurant located smack dab on Grace Bay, a 12-mile beach considered to be one of the most beautiful in the world…
Over the past year, in addition to enjoying airfare, hotel, dining, spa, and excursion perks that are courtesy of having "travel writer" on my business card, my articles generated pay-days ranging from $50 to $800. Travel writing may be the ultimate win/win profession.
Let me set the stage for my travel writer before and after. In 2011, before attending a travel writer workshop, I lived a rather normal existence as a recruiter in the fields of architecture and engineering. When I wasn't reviewing resumes and job descriptions, I played matchmaker between candidates and employers.
I live in Minneapolis, a city notorious for its not-so-tropical temperatures. My rush-hour commute in the winter could take up to an hour. These white-knuckle treks gave me time to daydream of warmer climates and ditching my snow boots for flip-flops.
The idea of taking on a second life involving talcum-powder beaches, rum punches, and snorkeling adventures seemed far-fetched… but since learning the travel writing tricks of the trade, my life has been rewarded in ways that I can only describe as "priceless."
All travel writers have a different vision of what living the travel writer life means. You may want to visit Europe and write about Italian vineyards… German beer festivals… and French cuisine.
Or you may be drawn towards adventure vacations, like hiking in the mountains, white-water rafting, or checking out African wildlife on safari.
For me, the mother lode is a Caribbean writing existence.
And, believe it or not, I'm doing just that now…
And, for workshop participant Scott Kendall, travel writing is all about the opportunity to have richer, more meaningful experiences, and meeting interesting new people…

Workshop participant, Scott Kendall, and his family…
An intimate cooking class in the Tuscan hill town of Montepulciano, Italy, in the company of Oscar-winning filmmakers, a charismatic restaurant owner, and a head chef.
A private water taxi picking us up from our complimentary hotel in Venice and delivering us to the doorstep of one of the finest glassmaking factories in Murano for a personal tour.
A beautiful five-course meal with a local Monterosso wine, starting with a warm welcome from the owner, all the while enjoying the view from the best seat in a fabulous seaside restaurant in Cinque Terre.
These are just a few of the experiences that came my way on a trip to Italy after I discovered the perks of being a travel writer.
I have always enjoyed traveling, but, like many people, I have done so on limited information and a modest budget. Being away for a week or two was an extravagance — there was little money left in the budget for indulgences like fancy hotels, fine dining, expensive excursions, and the like. My wife Julie and I often skipped outings because they were too expensive, or we didn't know the right people, or we were just oblivious to what is out there.
But traveling writing has opened up doors that were never available to us before. It gave us the opportunity to share a Tuscan restaurant's cozy kitchen with the owner Massimo, the head chef Federico, and another lovely couple who joined us for a very entertaining cooking class. The couple, who happened to be Oscar-winning filmmakers from Australia, were fun and engaging throughout the class.
Because we enjoyed the morning cooking class so much, Julie, our son Jacob, and I later returned to the same restaurant and were treated to one of the most delicious, and eye-appealing meals I have ever had. Dishes included octopus ragout with gnocchi, pigeon breast with "Vin Santo" wine sauce and foie gras, sirloin beef steak from Val di Chiana, and a warm compote of seafood, tuna, shrimp, marinated salmon, squid, mussels, vegetables, and seawater. And then came three delectable desserts, including their popular chocolate "cigar" with tobacco ice-cream and rum sauce.
Travel writing has helped me discover the best places and activities, and reach out to great people at my chosen destinations. In addition to getting some great complimentary perks, I have formed relationships with hotel and restaurant owners, chefs, business-owners, artists, writers, and other interesting people. This has opened so many doors of opportunity that I would never have encountered in my previous life.
You know, you can take the same strategies and secrets these guys used, and become a published travel writer too… and a lot faster than you probably imagine.
When you join this workshop, you'll see firsthand that it isn't filled with theoretical fluff. We tell you how, in the real world, this industry works. And then we show you — step-by-step — exactly how to start at the beginning, how to land your first byline, your first trip… and take it from there, until you are traveling the world and getting paid for it!
Registration is now open: 
Join the Ultimate Travel Writer's Workshop… 
from home via Livestream
Right now, there is absolutely no better way for you to access such an incredible wealth of industry knowledge from the comfort of your own home.
You don't have to travel, take time off work or spend money on airfare or hotel. Simply join us online from anywhere in the world. And we'll put you "in the room" with the industry's top travel writers, publishers, editors… and fellow members who've already gone from no experience reader to globetrotting writer.
Plus, you'll get invaluable bonuses including a beginner's guide to success, webinars with our experts to go over your questions before and after the event, access to our 11thannual Publication's Expo… and lifetime access to recordings, too (which we won't sell anywhere else – at any time of year).
We'll even introduce you to several publications ready to hand you your first check! 
This is your best — and only — chance in 2018 to transform yourself into a travel writer
This is your last chance to transform this year into something truly extraordinary for yourself.
Join in the Ultimate Travel Writer's Workshop from home via Livestream, and learn how you can make a living doing something that feels like a never-ending vacation.
When you sign up, you'll…
Find out just how easy it is to start exploring the world, meeting new people, and enjoying the freedom and independence of an income, no matter where on the planet you choose to live…
Find out the little-known techniques travel writers use to land exotic vacations… fine meals… upgrades, perks, and VIP treatment… without paying a dime…
Know exactly what to do to get your name and articles published everywhere — from local newspapers to the world's most prestigious travel magazines…
Have in-hand, at the close of this workshop, your very own short publishable piece… and the contact information for editors we know who are happy to work with you (even if you've never been published before)…
And so much more…
All from the comfort of your own home!
Scott and Tim are not alone… Dozens of others have used these very same secrets to land free travel and bylines as they explore the world.
Paula Wheeler went to Sun Valley, Idaho, and the Galapagos and got bylines from each.
Theresa St. John landed trips to Ireland, France, Fuji, and her name in print, too!
Laurel Ross went whale watching in Baja, Mexico, and shared her experiences to land her first published article.
Tommie Sue Montgomery toured Latin America and is on her eighth published piece.
Melanie Lynn went to Boston (even though her first published story was about the Monkey Forest in Bali).
Betsi Turner Hill picked up invites to complimentary balloon rides, champagne lunches, and luxury accommodation… and landed plenty of bylines along the way.
Marsha Rexford went to India… Kim Lambert went to Japan… And Noreen Kompanik just landed an all-inclusive press trip to China…
Ordinary folks, extraordinary successes. 
This workshop really works
You don't need a degree in journalism or a mastery of the English language to become a travel writer. And you don't need a fancy laptop or lots of money, either.
What you do need is an interest in seeing new places and meeting new people… and a willingness to apply the techniques, tricks, and secrets the pros use to write the kinds of stories that editors want to buy… and land the amazing perks just sitting there waiting for you to grab them.
"35 days ago, I walked into The Ultimate Travel Writer's Workshop. Prior to that day, I'd never written a thing. Today, I have a byline!" – Mary Anne L.
"I'm so excited! It's been two months since I attended the Ultimate Travel Writer's Workshop. Earlier today I received my first payment for an article! I'm a PAID travel writer now!" — Gwyn G.
"Wow I love Saturday surprises! Checked my email this morning and I have my first confirmed press trip of 2017 to go swim with the manatees… in 3 ½ weeks. J I have 1 letter of assignment now to get pitching to some other outlets." – Betsi Turner Hill
And you don't even have to travel to make a go of it. After all, where you live is a destination for somebody.
You can easily write about what there is to see and do in your hometown. And when you do that, you're pretty much guaranteed local celebrity status. That means invites to all sorts of fun stuff — like gallery openings, tourist attractions, new restaurants, and more.
Learn the insider keys to writing — and selling — stories with ease… plus lots, lots more…
For anyone who couldn't join us at our sold-out event in Austin for our annual live travel-writing workshop, there is a very special way you can still access every expert, every presentation… every secret tip, scrap of advice, and insider strategy shared… every PowerPoint slide… and every worksheet – when you join in from home via livestream this September 14-16.
You'll…
Find out the little-known techniques travel writers use to land concert tickets… meals… vacations… and more… without paying a dime…
Know exactly what to do to get your name and articles published everywhere — from local newspapers to the world's most prestigious travel magazines.
Learn how to avoid the three biggest mistakes new writers make when they write travel articles — and discover the surefire tricks of the trade that will have you writing like a pro in no time.
Make the critical industry contacts you need and learn exactly how, step-by-step, you turn an idea into a publishable piece… and then how you actually get what you've written into the pages of a magazine, newspaper, newsletter, or website…
Find out 11 surefire ways to guarantee editors will love you.
Learn why writing about where you live can be so much fun — and such an important first step to take — and how it can easily lead to great paying assignments and amazing perks all over the world.
After just three days, you'll know how to…
Travel on less money than ever… sometimes without spending a single penny…
Get your name on the "invitation list" at the world's best resorts, hotels, bed-and-breakfasts, eco-retreats, and weekend hideaways, so you find yourself getting offers of hospitality and invites to stay… all compliments of the owners…
Write a saleable article in as little as 20 minutes (or less)…
Start collecting checks for the articles you'll write, and how to get your name in print faster than you'd ever thought possible…
Stretch your vacation dollars — save hundreds of dollars a night — when you defray your travel costs with deeply discounted "press rates" at swank hotels around the world. Find out how it's done — what to say and what not to say — and what you can do to increase the chances that next time you'll be asked back for free.
Special Publication Expo delivers real publications looking for your articles
In fact, we're so committed to connecting you with real-life opportunities… to helping you take what you learn at the workshop and immediately turn it into a byline and a check… that we're putting on a very special Publication Expo: A Job Fair for Freelance Travel Writers during the program for everyone who attends the workshop. We're going to connect you with publishers that we've already reached out to… and that we know are happy to work with you.
We've been in touch with the editors at more than a dozen publications. We've interviewed them. Really, we picked their brains. And found out — on your behalf — what, exactly, they're looking for in an article.
We asked about what they like… what drives them nuts… and what you can do to increase your chances of landing a byline there. You'll learn all of that… and more.
We've also included each publication's writer's guidelines as well as links to the websites and sample articles from each publication profiled.
In essence, you're getting a roadmap for scoring a byline in each one.
Since we hosted our very first Publication Expo eleven years ago, the successes they've produced are really unbelievable.
Today, it's where most workshop participants get their first published story – in one of the publications profiled at The Expo.
One workshop participant told us she landed three bylines in publications we profiled at the Publication Expo.
I asked her about her experience, and she said…
"The profiles explained exactly what the editors were looking for — in the editors' own words. And so I just followed the easy directions you laid out there. I immediately landed three stories — within a month of the workshop. It was so exciting to see my name in print. And it gave me my start. 
"Honestly, I feel a little like I cheated the system. I mean, aren't budding writers supposed to suffer starting out? I sure didn't. I just did what you showed us how to do. And it got me immediate success. So thanks!"
— Bonnie C.
Practical ("You can do it with a point-and-shoot") 
lessons from a professional photographer, too…
In addition to the Publication Expo, we've integrated something else very special — and useful — into this program. A revealing presentation by a seasoned professional photographer.
It's true that photos help you sell your articles. And it's also true that you don't need lots of experience or expensive equipment to take the kinds of shots that can illustrate your stories beautifully.
In this important session, you'll learn some easy techniques you can put into practice immediately to take better shots every time. You'll find out how to easily transform a vacation snapshot into a photo you can sell. Plus find out how to put together an article-photo package that will have editors knocking at your door.
Of course, all of that is just a small sampling of the kind of real-world insights this program delivers…
"It's been a good day for this travel writer. I secured a free stay in Portland, OR and in a boutique luxury hotel. I'll be writing about hotels in Portland for Trip101.com. Plus, I just got a call telling me I've got a check in the mail for my article in a regional food magazine Edible Delmarva… Thanks to all of you who have helped me!" — Kurt Jacobson
"My article on Emerald Reef Golf Course and Grand Isle Resort in Great Exuma is the cover story on the January issue of Golf Vacations Magazine. They also used one of my photos as the cover shot!" — Tim Cotroneo
"I live in San Felipe Baja Mexico. I visited Guerrero Negro in Baja to go whale watching. I wrote an article on this fabulous experience and it has been published in the San Felipe newsletter which comes out December 15th. I'm very excited about this as it's my first publication. I will be featured in the newsletter every month as a travel writer!" — Laurel Ross
All in all, the information you'll gain in this workshop could, quite literally, change your life — it has already for so many past participants who, today, are working travel writers.
When you join us via Livestream over these three days, you'll get real "boots on the ground" advice from experts who are making it happen themselves. They're all generous with their time and expertise, and will be available to answer your questions. They firmly believe that anybody – armed with the right secrets and a commitment to use them – can make money and travel better as a travel writer.
Let me introduce you to the experts you'll be 
hearing from…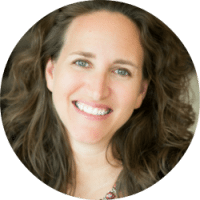 Jennifer Stevens is the author of The Ultimate Travel Writer's Program (our home-study program) and architect of this workshop.
Jen is the Executive Editor of International Living and long-time travel writer having spent the balance of the last decade gallivanting around Latin America, the Caribbean, and Europe, writing about the best locales for overseas travel, retirement, and investment.
From her you'll get the insider's scoop about what editors are really after and blueprints for articles you can follow so easily you'll find your pieces published in no time. Plus you'll learn how to polish your articles in just such a way that editors will be transfixed.
"Jen was able to take a group of anxious inexperienced students and turn them into confident travel writers in only 3 days!" — Bernadine Birdsong
"Jennifer's presentations are chock-full of practical useful information delivered in a lively and interesting way and her experience and credentials are solid and authentic." — Sana Ruddick
Kyle Wagner is a freelance writer, former food critic and former long-time Travel Editor at the Denver Post. Kyle dished out her opinions on dining in Denver for 12 years before she moved to the Post. Her love of food found her traveling the world in search of the best meals, which served her well when the previous travel editor retired from the Post and Kyle got the job. She'll share her invaluable insider knowledge of what makes travel editors tick, how to write an attractive query, how to break into newspaper travel sections, and how to add a food element — ever more indispensable these days — into your travel stories, making them irresistible to editors.
"I loved her part of the workshop… she gave awesome tips on contacting an editor." — Yolanda Biggs
"It would be hard to find a more knowledgeable or experienced editor." — Alicia Dietrich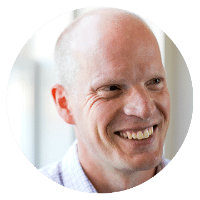 Ian Aldrich is the Deputy Editor for Yankee Magazine and a native New Englander. For the last decade, Ian has worked and freelanced for Yankee, writing feature stories and overseeing the magazine's digital platform.
In this last year alone, Yankee has expanded by leaps and bounds – including producing its own television show – and in Austin, Ian will share with you everything you need to know about how the travel writing industry is changing and show you exactly what you can to do to stay ahead of the curve.
"Ian was genuine and humble in his approach and conveyed a real interest in the attendees." — Beth W.
"Ian is knowledgeable, funny, and as layered as the publication he represents." — Carolyn B.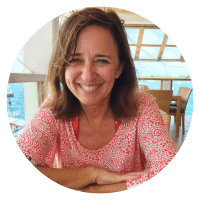 Tracey Minkin is the Senior Editor of Travel and Features at Coastal Living, an award-winning luxury magazine and digital brand specializing in homes, destinations, food, style, and personalities from the coasts of North America and beyond. During her career, Tracey has worked as a freelance writer and as an editor for regional and national magazines – so she knows exactly how to pitch to many different kinds of publications. Her writing has been anthologized in collections and has won both regional and national awards; she was a contributing author to Fodor's The Thirteen Colonies, a historical/cultural travel guidebook; and she was the founding editor of a Providence, Rhode Island-based digital news and information platform, GoLocalProv.
"Tracey's knowledge, experience and personality are exactly what beginning travel writers need." – Andy Wilson
"Loved Tracey's advice and her publication. The fact that she started as freelance and then landed the editorial job at the magazine is inspiring." – Gayle Irwin
"I appreciate hearing Tracey's perspective of print and digital and felt it most relevant to both the evolving publishing landscape and my personal interests." – Michele Bliss
And more…
Now, it's early still, and we're still finalizing our workshop speakers. But we're already busy sending out speaker invitations to editors at a host of publications. These are people who hire writers just like you and who are always in the market for stories they can pay for to fill up their pages.
In September, these "guest editors" will talk to you about their own particular niches and how to guarantee you can break in with ease. For instance, you'll hear about food writing — how to write about restaurants, what to make sure you include in your reviews, tricks for evaluating cafés, bars, and restaurants, and more…
Plus, we're inviting a wide variety of freelance writers who will share with you the lessons they've learned over the years and the secrets they know to apply every time they sit down to write.
This is the kind of stuff it would take you years to figure out on your own. But our speakers will spare you the trouble, frustration, and time… and just cut to the chase.
That way you're sure to be using your time and energies wisely. There's no more efficient — or fun — way to learn this stuff and guarantee you're up-and-running, enjoying the perks of a writer's life fast.
After joining us at one of our workshops in Argentina, Sandra K. sold an article about Buenos Aires apartments within just a month of her return home.
And another participant from our workshop in San Diego successfully sold the same article she wrote during our program three times — and got paid for it all three times, too.
Theresa St John who you hear from often in our newsletter sold the article she worked on in class, too, and this is something that happens again and again with the people who attend these live events.
The world's best locations – on THEIR tab – and they'll pay you to write about it!
If you want to get paid to dine at delectable restaurants… visit your favorite haunts… and turn your insider knowledge of your own hometown into checks that land in your mailbox…
If you want to play on first-rate golf courses and ski the best slopes… find out how to land an incredible deal for a fraction of the usual rate, or maybe no charge at all…
If you want to spend your next birthday on a white-sand beach in Bora Bora… sip tea in an Irish countryside cottage… or spend a day sampling the finest wines and cheeses France has to offer… then this workshop is for you.

This is what Monday mornings look like…when you're a travel writer…
There are plenty other "writing workshops" out there. But I want to be clear — this program is different than anything else you'll find. It's not the kind of thing where you just hear from some writers who share their stories to inspire you.
We do that, too, mind you. I mean, I guarantee you'll come away invigorated and ready to really jump into travel writing. But we take things a few steps further. We hand you a roadmap you can follow to really make it happen.
Our experts will actually give you a success plan you can work through — day-by-day — so you can have an article to an editor within weeks. We're all about action.
When you attend virtually, you won't miss a thing! You'll have access to all the live sessions (and Lifetime Access to the recordings), and you'll be able to get all of your questions answered.
There will be an exclusive Facebook group for participants to network with fellow photographers, staff members, and experts.
You'll even have an "on-the-ground host" to help you get the most out of your Livestream experience.
We'll introduce you to a system that, when coupled with a bit of persistence, is so powerful, our past workshop participants are getting their work published like there's no tomorrow.
The information you'll gain at this at-home workshop could, quite literally, change your life — it has already for so many of our past participants who, today, are working travel writers.
Here's what our workshop architect, Jennifer Stevens, has to say about the program:
"… we provide step-by-step instruction on exactly what you need to do to put an article together. Follow these formulas, and you'll always know what to put first and what to write next."
"And then, of course, we show you what to do after that, how — and where — to sell this article you've just written."
Jennifer Stevens
Architect of The Ultimate Travel Writer's Workshop
For the first time this year we're bringing these income earning travel writing opportunities directly to you!
For the many years we've been hosting these workshops, participants have always had to attend in person to get full access and opportunities for live interaction and networking.
That's why I'm so excited to be offering, for the first time ever, the Livestream option for attending our workshop virtually!
This means you can access the sessions in real time, from anywhere in the world where you have internet access – whether that means at home in your office… on the couch with a cup of coffee… or from your local library or favorite café.
And if you miss anything, you'll get the recordings, too.
I enjoy attending live workshops… but I know there are plenty of reasons why that's not always possible. Sometimes health reasons don't allow for travel… or it can be hard to take time off work… or maybe there are personal responsibilities that make it difficult to leave home…
Or, maybe you just prefer the convenience of learning at home… maybe you're not ready to take the leap and travel all the way to Austin, and would prefer to start by "dipping your toes in"…
Whatever the reason – you now have the perfect option to enjoy the live event without actually setting foot outside your home.
And you'll enjoy it all in the company of like-minded people, keen to learn, seek out the best photo opportunities, meet new friends, and HAVE FUN!
Comments from our last Livestream Event…
"I LOVED attending via LiveStream and was so grateful that GEP extended the opportunity to do so. I honestly loved every minute. I felt almost like I was really there." — Shea McNaughton
"The information was new and up to date and really applicable! I was really inspired by all of it. I think it was the best workshop you've ever given!!! (Just wish I could have been there in person!!!)" — Caroline Maryan
"I have wanted to participate in one of your workshops for YEARS but couldn't because of work or expenses. This made it possible for me to finally put the program into action… I learned more in that Livestream weekend and the following weeks, than I have in the last 20 plus years of reading "how to" books. The interaction and feedback makes all the difference in the world and each instructor was inspiring in their own way. Thanks so much for this workshop!" — Carla Walsh
"Watching the conferences rather than only hearing them is so much better! It changes the whole event… It makes it REAL." — Celia Furt
"This workshop has been fantastic. Right from the start, it was packed full of information… And the great thing is, we have the recordings. I know I'll be watching them… a few dozen times." — Pippa Wyvill
Save BIG during this special offer for a limited time
We could reasonably charge $2,000 to $3,000 for an event of this caliber, not to mention the accessibility to the professional writers and editors on staff. And it would be worth every penny.
Just a handful of publishable articles and your first few travel perks can earn you that much, and more. But when you secure your seat today, you can take advantage of a BIG discount.
The full price of this event to attend live was $1,997 + the cost of hotel + airfare, meals and more averaging more than $3,100 per person. Yet you'll pay less than half that to attend from your favorite chair AND STILL get to speak to our pros.
The cost to register today is just $1,297 (money you can recoup with travel perks and the sale of your first few articles and a savings of almost two grand in expenses!!).
Plus, as I mentioned above, you'll have lifetime access to the recordings if you happen to miss part of a session or have to step away from your computer for a bit.
(Note: Other discounts may apply. See the Registration Page below for details.)
Register now, pay later
Reserve your seat today and you'll see we have a Register Now, Pay Later option on the registration form below. This option allows you to lock in today's low price without paying it all in full.
It's a great way to ensure you get a seat and pay less.
Join us from home, and you'll learn one simple key to getting every article you write published… the easiest articles to sell and resell… how to get in the door (and into print)… how to parlay your travel writer status into coveted perks… and much, much more…
Plus, you'll also receive:
All the worksheets and handouts we share at the live event — posted conveniently online so you'll have access to all the sure-fire, time-saving resources you need to put what you learn into practice immediately.
Our Little Black Book of Contacts for publishers and editors we know are happy to work with you. You'll get interviews with the editors about what they're really looking for, writer's guidelines, editorial calendars, sample articles, and more. Exactly the insights you need to land bylines and checks fast and with ease.
How to Earn Back Your Workshop Fee in 90 Days or Less. Put the tactics and strategies in this participants-only guide to the test and you'll recoup your investment back in no time.
You won't be just listening in on presentations, you'll be taking part in practical exercises, too, from right there at home. So you'll walk away with a publishable article in hand by the end of this workshop.
If you know that the idea of getting paid to explore the world has always appealed to you, The Ultimate Travel Writer's Workshop is your best opportunity to jump into the travel writer's lifestyle…
… the best way to learn how you can travel with class. Relax in luxury. Enjoy prestige. See and do more than "tourists," even the wealthiest among them, could ever dream.
If you like the idea of getting paid to travel to exotic locations around the globe, and if you want to begin a sideline or a full-time career as a travel writer, join me and my colleagues via Livestream, Sept. 14-16, 2018.
This workshop is going to be bigger and better than ever before — with a broader scope, more speakers, more sessions, and more on-the-ground insights. Truth is, there's a lot of change happening in the travel-writing industry right now, and we're handing you a front-row ticket, so you can skip the learning curve, and start living the travel writer's life faster than you ever imagined possible.
Space in Austin is already SOLD OUT – but you can still join us online in real time by Livestream. We won't hold another Ultimate Travel Writer's Event until 2019 – and this is the only way to get the recordings. There is no other way to get this information this year.
Buy-in today. Get a massive discount. Then tune in live or at your leisure whenever it's convenient.
"The GEP Travel Writing Event is a recipe for success. The speakers are engaging and informative. And the atmosphere is supportive and enthusiastic. If you are thinking of a new career, this is a great jump-start" — Brenda Smith
"Once you've decided that it's time to take control of your own career, GEP is the best way to go. The take away value is enormous. You will get all of the tools you need to become a writer." — Terry Fink
"After the first day I no longer felt intimidated but instead excited to begin the journey, seeing endless possibilities to write about and learning to travel in a whole new way and with a whole new purpose." — Candice Clough
"I left The Ultimate Travel Writer's Workshop with a fire under me. Not only did the workshop provide the fuel, the excellent and inspiring speakers lit the match." — Carolyn Gretton
Sincerely, 
 
Lori Allen 
Director, Great Escape Publishing
P.S. YOUR FREE BONUSES! When you register now for our Ultimate Travel Writer's Livestream Workshop you'll pick up these free bonuses:
First, you'll get 101 Story Starters for Instant Success, which contains 101 ideas on how to start your story, so you'll never again be faced with the dreaded "writer's block."
Plus, How to Understand (and Land) Travel Perks. Inside this guide, you'll learn all the insider "lingo" you'll need to confidently negotiate and ask for travel perks.
And Travel Better for Less: 102 Tips for Traveling Well (And Even Getting Paid to Do It). This report will help you get the most mileage out of each trip you take, and earn more paychecks, too.
Again, these three special reports are yours FREE when you REGISTER NOW! Click below to save yourself a seat via livestream…
If you're ready to explore the world, meet new people, and enjoy the freedom and independence of an income, no matter where on earth you choose to live, you won't find a more efficient way to make it happen.
Don't wait until 2019 to turn your dreams into reality. Do it this September. Before the end of fall, you could be traveling the world like a VIP and getting paid to do it. Click below now to save your seat.
Diana R. said, "My favorite luxury travel and spa writing perk was when my husband and I spent a week floating French canals on a 12-passenger barge — entirely free of charge."
Stan S. says one of his top three all-time favorite travel writing perks was "my pampered cruise through Patagonia around Cape Horn, the southernmost land mass in the world, with excursions that included walking amid thousands of penguins and sipping cocktails from atop a glacier." A runner up included a cruise through Alaska's Inside Passage. Mark's two-page feature article won him a week-long sailing trip for two in Croatia!
THE WORKSHOP INCLUDES:
Admission to three days of intensive class sessions streamed to you live and in real time, led by expert travel writers Jennifer Stevens, Kyle Wagner, Ian Aldrich, and Tracey Minkin…
Presentations by – and access to – a full panel of guest speakers, editors, and travel writers…
Small-group writing review sessions after the workshop where you'll get feedback on your work from professionals in the field…
Full access to our Publication Expo Resources…
Contact information for all the editors and publishers…
An exclusive Facebook group for Livestream participants, where you'll have a chance to chat and network with experts and your fellow travel writers… (some folks have said access to a Facebook group after the event, where they can discuss and share learning experiences, is worth the entire cost of the workshop!)
Personal assistance throughout the program from our staff, including your own on-the-ground host.
Lifetime access to workshop presentations from every class session, so that you can review what you learn in your favorite chair at home (note: recordings will not be sold separately—the only way to get the recordings is to be at the event!)…
A post-workshop live webinar with our experts… you might think of additional questions after you let all the information sink in and begin writing – here's your chance to have those questions answered even after the workshop is over!
Nearly $2,000 savings when you add up the price you would have paid to attend live on the ground.
3 special bonus reports mentioned above…
And a free copy of How to Earn Back Your Workshop Fee in 90 Days or Less
OUR ROCK-SOLID, TRIPLE GUARANTEE
Guarantee # 1— I guarantee that the Ultimate Travel Writer's Workshop will provide you with all the insider tools and secrets you need to get paid to travel. We're focused on success in the real world, and we'll walk you through what you need to do, step-by-simple-step.
Guarantee # 2— I guarantee we'll deliver the how-to intelligence you need to start writing articles that sell, landing your name in print, and cashing in on all the great perks travel writers can enjoy—from discounted travel perks to invitations for on-the-house travel. No prior experience necessary.
Guarantee # 3— If you decide that the Livestream experience doesn't live up to your expectations, just let us know by 4 p.m. ET on September 14, 2018 — the first day of the workshop. Contact us by phone or email before 4 p.m., and you'll be entitled to a refund. This means you can tune in and join us for nearly the entire first day to be sure your satisfaction is guaranteed.
"I'm officially a paid travel writer! It's amazing when the money just shows up. I've been so focused on my articles, pitches, and queries that getting paid was just more motivation. Thank you all for all your support." – Tomeka Allgood
"This workshop seems like a ten-week course condensed into one. Only important information was given, nothing a writer would not use." — Johnnie McDonald
"I'm so excited! Today my first print article was published. As suggested at the workshop it is a local. A new glossy lifestyle magazine. Thank you to GEP!" – Amy Piper
"I've hit and passed the 100th published article milestone. It's been a great 19 months since the Ultimate Travel Writer's Workshop with high hopes and a burning desire to excel. My earnings so far this last four months top the previous 15 months and the comps have been excellent. It is such a thrill to be published in so many print magazines and am working on new ones each month. Thanks to all of you that have helped me get this far!" — Kurt Jacobson
"I would absolutely recommend this workshop. I know I paid for this but somehow I feel like I was done a favor. I got so much from this 3-day event (more than I could have imagined) and I am so grateful! Thank you!" — Lynn Lindley
"I'm at a stage in my life where I am looking to reinvent myself and have often felt I might like to pursue travel writing. This is an excellent beginning, motivating and stimulating — I'm hooked." — Viki Hildreth
"Best workshop I've attended in many, many years — focused, practical tools and templates for successful travel writing and the nuts and bolts of how to get published." — Nadia B.
"This is the most detailed, structured, easy-to-learn travel writing course I've taken (and I've taken a few)." — Megan Tyson
"How nice to wake up this morning to see my 71st published article since our time together in Denver!!! Great way to start a Monday. 3 others have been submitted and should go live soon." — Connie Collier Pearson
©2018 Great Escape Publishing 
All Rights Reserved. Protected by copyright laws of the United States and international treaties. This content may only be used pursuant to the subscription agreement and any reproduction, copying, or redistribution (electronic or otherwise including on the world wide web), in whole or in part, is strictly prohibited without the express written permission of Great Escape Publishing 101 SE 6th Ave., Suite A Delray Beach, FL 33483.