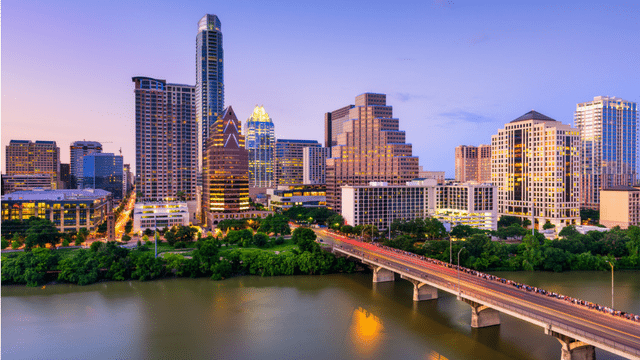 The Ultimate Travel Writer's Workshop
September 14 – 16, 2018
Austin, TX
$1,997
If you long for a career that lets you live wherever you like and work the hours you prefer… then this is, hands down, the best place to begin your adventure. You'll find out just how easy it is to earn extra income while you travel the world… meet new people… and enjoy the freedom and independence of the writer's life.
Over three power-packed days this September 14-16, successful travel writers and editors will help you turn your travel dreams into reality. You'll discover the secrets to traveling the world for free… and getting paid to do it as a travel writer.
Join us in Austin, TX and you'll…
Get the secrets you need to become a successful travel writer from a group of the best editors and writers in the business…
Walk away with a travel article you can sell — complete, polished, and in-hand, ready to be published…
Uncover real publications looking for your articles and get the email contacts you need to successfully pitch them your ideas…
Discover the little-known techniques travel writers use to land amazing perks like concert tickets, meals, vacations, and more… without paying a dime…
Find out how you can have the TIME, ADVENTURE, AND FREEDOM you're looking for as a freelance travel writer
You'll find our speakers to be smart, funny, experienced, and accessible
Jennifer Stevens will be leading our program. She's the author and creator of The Ultimate Travel Writer's Program (our home-study text) and architect of this workshop. Jen is the Executive Editor of International Living, and she spent a decade gallivanting around Latin America, the Caribbean, and Europe, writing about the best locales for overseas travel, retirement, and investment.
Always generous with her know-how and infinitely approachable, she'll be on hand in Austin to give you the insider's scoop about what editors are really after and she'll also hand you article "blueprints" you can easily follow to get your pieces published in no time. Plus, she'll show you how to polish your articles in just such a way that editors will be transfixed.
Kyle Wagner is a freelance writer, former food critic and former long-time Travel Editor at the Denver Post. Kyle dished out her opinions on dining in Denver for 12 years before she moved to the Post. Her love of food found her traveling the world in search of the best meals, which served her well when the previous travel editor retired from the Post and Kyle got the job. In Austin, she'll share her invaluable insider knowledge of what makes travel editors tick, how to write an attractive query, how to break into newspaper travel sections, and how to add a food element — ever more indispensable these days — into your travel stories, making them irresistible to editors.
Now, it's early still, and this workshop is some time away. But we're already busy sending out speaker invitations to editors at a host of publications. These are people who hire writers just like you and who are always in the market for stories they can pay for to fill up their pages.
This September, these "guest editors" will share with you their own particular niches and how you can break in with ease. For instance, you'll hear about food writing — how to write about restaurants, what to make sure you include in your reviews, tricks for evaluating cafés, bars, and restaurants, and more…
Plus, we're inviting a wide variety of freelance writers who will share with you the lessons they've learned over the years and the secrets they know to apply every time they sit down to write.
This is the kind of stuff it would take you years to figure out on your own. But our speakers will spare you the trouble, frustration, and time… and just cut to the chase.
Here's what past attendees have to say about the workshop:
"Great Escape Publishing is a great team of individuals dedicated to equipping new travel writers.  The workshop exceeded my expectations and has given me the confidence that I can be a travel writer and photographer starting today." — Wendy H.

"The best workshop I've attended.  I feel like I have a 'leg up' on anyone who hasn't attended this workshop.  Best three days I've spent in a long time.  Had a great time and met some amazing people!" — Don S.

"I attend many conferences throughout the year; Great Escape Publishing makes you feel like they are your family.  Genuine and inspiring programs, workshops, adventures, emails… professional and very personable." — Deb B.

"WOW!  What a delightfully pleasant surprise.  This workshop has done wonders to my drive/desire to get started – really started working towards becoming a published travel writer." — Lilibeth P.

"Best money I have spent in a very long time!  I'm glad that you guys are providing me with tools for my dream to become a reality." — Daniela P.
Where you'll stay:
We have arranged for a special discounted group rate of $149/night at The Hilton Austin in downtown Austin, TX. (500 East 4th Street Austin, TX 78701)
The Workshop Includes:
• Three full days of intensive instruction
• Special presentations by highly regarded experts
• Cocktail parties each evening
• Access to all of the presentations and recordings from the workshop
• Assistance throughout the program from our experts and staff
The Workshop Does NOT Include:
• Air travel to and from Austin
• Transfer to and from the airport in Austin
• Overnight accommodation
Cancellation Policy: The Ultimate Travel Writer's Workshop is nonrefundable. If, however, you are unable to attend due to unforeseen circumstances, we will be happy to apply your payment toward a future workshop minus a $100 processing fee if you give us at least 30 days' notice.