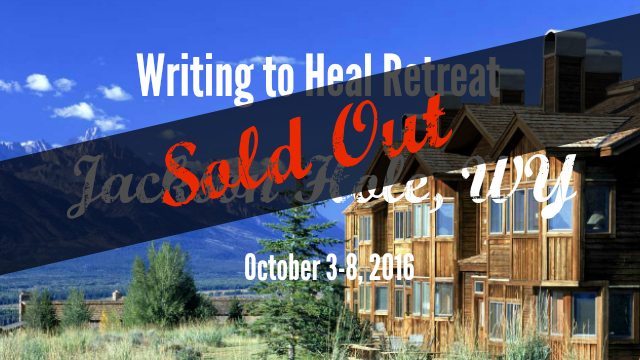 Writing to Heal Retreat
Free Yourself from Pain, Grief, or Loss…
Rejuvenate Your Heart, Mind, Body, and Soul After Hardship…
Reveal Your Inner Strength and Feel Like a New You…
Preserve Memories, so they Can Be Cherished Forever…
Learn How to Write a Full-Book Memoir, and Heal in the Process…
And Find Your Voice through Writing while You Relax in the Mountains… Visit Yellowstone National Park… Make S'mores by a Campfire… and Enjoy a Luxurious Massage at The Spa…
Join Us for 5 Days of Guided Writing and Healing at a Luxurious Lodge in Wyoming's Grand Tetons and Come Away with the Beginning of Your Own Memoir… And the Healing That Comes With it…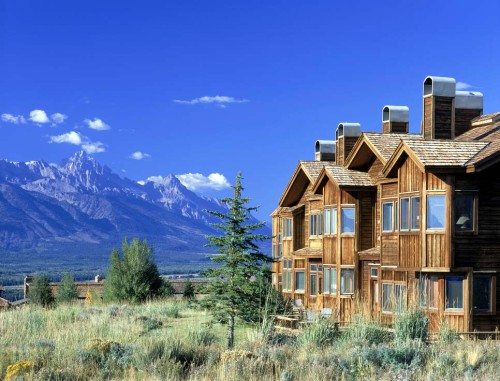 Dear Reader,
Seven years ago, my life as I knew it – as a teacher and writer living in Santa Barbara California – changed dramatically.
My best friend and my father passed away within two months of each other.  One lost to cancer, the other to alcoholism. 
I wasn't sure how to cope. 
So I started doing what I know best…writing.       
Writing brought back smells, sounds, and memories I found myself smiling at.  It also brought tears, for sure.  But in those tears was the greatest healing. 
So many people have asked me how I got through my sadness.  Without a doubt, pouring my unedited heart out on paper got me moving again from a very paralyzed, confused, and isolated place. 
Writing woke me up. 
And this is what I want to offer others who have lost something or someone in their life and who are willing to put those feelings on paper.
You'll create a memory of your loved one that will last forever as you work through the feelings of loss and despair on paper.  You'll…
Learn the ins and outs of writing a memoir
Free yourself from grief in one of the most serene locations in the world
Create a Memory of Your Loved One that will last Forever
Find a stronger, lighter version of you
Take some time to yourself to explore one of the planet's most breathtaking and majestic destinations…
Come away with the beginning of your very own memoir…
…and more.
I'm going to personally show you how to achieve these goals in a brand new, intensive workshop this fall. It's going to be a very small, intimate group which will allow me to completely focus on you as an individual and what you need to allow yourself to heal.
Writing to Heal Retreat
Jackson Hole, Wyoming
October 3-8, 2016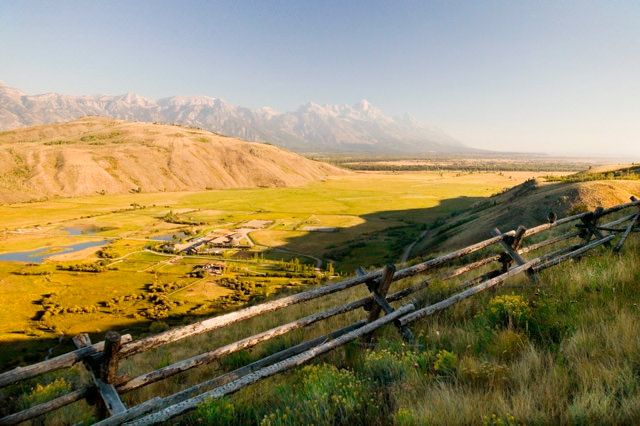 Hi. My name is Melissa Broughton. And if we haven't already met, you might recognize my name. I'm the creator of Great Escape's Pampered Traveler Program and I've spoken at several of Great Escape's live travel writing workshops and expeditions.
I'm also the author of Cowboy Dad, a memoir about my own father, and the inspiration behind this workshop in Jackson Hole.
I can honestly say that writing this book saved me.  It was my biggest healer during a period of deep and seemingly endless grief.  Reflecting, feeling, remembering, and writing this story created awareness and a deeper understanding of my dad's life as well as my own. 
This book has been my companion, and it is how I will introduce my dad, whom I love deeply, to people who never got to meet him.  The retelling of this story came with many tears – happy and sad— but also with epiphanies and much clarity.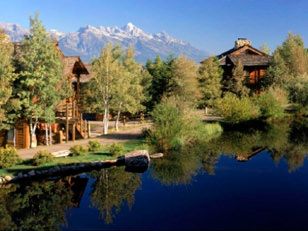 Not only did writing and reflecting help me work through this life experience, but where I chose to "hibernate" had an impact on my healing.  I went (fled) to Wyoming.  It was where much of the story took place and it was among nature – where I truly felt healing happen – among the rivers, pine trees, and wilderness.
And that's exactly why we'll be spending our five days together healing amid nature, in the beautiful Grand Teton Mountains and just a stone's throw from Yellowstone National Park.
"The best remedy for those who are afraid, lonely or unhappy is to go outside, somewhere where they can be quite alone with the heavens, nature and God. Because only then does one feel that all is as it should be and that God wishes to see people happy, amidst the simple beauty of nature. As longs as this exists, and it certainly always will, I know that then there will always be comfort for every sorrow, whatever the circumstances may be. And I firmly believe that nature brings solace in all troubles."
― Anne Frank, The Diary of a Young Girl
This is your chance to put your emotions and feelings on paper… free your mind…and finally let yourself heal.
This retreat is for YOU.  You are not taking care of someone else; you are taking care of you in solitude … in a cabin … in Wyoming.  Sometimes we have to remove ourselves from our reality to shift and balance ourselves back to normal.
This isn't just "write down your feelings and feel better"; this is 5 days of guided writing exercises to help you express your feelings and work through grief and rejuvenate your heart, mind, body, and soul.
You'll be among your fellow travelers and sharing in this experience with other people who know the sensation of losing something or someone is healing and encouraging.  Part of the experience is sharing the stories with each other that pried open this place in our hearts. 
This workshop is about you and your individual and unique healing, but this experience will lend community, connection, and support.
You'll learn and understand what memoir is, and you'll learn the how-to's of self-publishing should this be a route you want to take.  Perhaps you'll start that story that you always wanted to tell, but grief or something else held you back. 
Grief can teach us many things, but by sharing our stories with others, we spread healing.  You will find information and inspiration in this workshop to write and share your story.
"Give sorrow words; the grief that does not speak knits up the o-er wrought heart and bids it break." ― William Shakespeare, Macbeth
It's Time to Write and Heal
Perhaps you've gone through therapy, medication, support groups, prayer/meditation, and read books.  All of these things can be very healing! 
I needed something else; I needed a venue to process my feelings in a way that I just couldn't speak about.  However, on paper (or my laptop), I found words, metaphors, and analogies to explain the intensity of what I was feeling. 
And the more I wrote, the lighter I felt, which urged me to write more.  My process of writing and reflection, brought up memories I forgot about, which brought up feelings.  I wrote about all of it, and could feel my heart beating again. 
I started to depend on my writing and journaling time like I would a weekly session with my therapist, except I wasn't limited to an hour… AND it was free!  The memories brought back smells, sounds, visuals, tastes and I found myself smiling as I remembered a small detail. 
These moments also made me cry … a lot.  I needed it though; unbeknownst to me, I had been holding it in.  When I wrote about my dad – a good, bad, or sad moment, I cried and let it go. 
I also needed to be in and near nature.  As much as I loved the place I had created as my home, I needed to be in the wild, where I would feel free.  There is just something about being in nature, near flowing rivers and strong mountains, breathing in the crisp air – all of which inspired healing.  I want you to have the same experience and escape for your healing journey.
So many people ask me how I got through my sadness.
Without a doubt, writing and pouring my unedited heart out on paper, got me moving again.  I was in a paralyzed, confused, and isolated place.  Writing woke me up and healed me in a big way.  This is what I want to offer others who have lost something or someone in their life and they are struggling with the whole concept of it and are having a hard time climbing out of the grief pit. 
Through the Writing to Heal Retreat, you'll be guided through writing exercises to process through what's going on in that head, heart, and spirit of yours. 
I'll be by your side to guide you through:
Reflection and meditation exercises you can use to center your thoughts
Guided writing prompts for clarity, awareness, and healing
Writing exercises for deeper understanding and healing
How to fully engage in processing your grief through writing
How to allow your writing to reveal what's going on in your heart, mind, spirit
How to notice details that you hadn't before and let go of stress and anxiety
How to express your thoughts and feelings in a safe way while gaining clarity
What memoir writing is all about
Beginning steps to writing memoir (whether you want to publish or not)
In my book, I wrote an honest version of my feelings; I held nothing back.  I could show someone what I wrote, or I could keep it to myself … or shred or burn it. 
In this workshop, I will guide you through writing prompts to get these feelings and thoughts on paper. It's up to you whether to save, share or throw away! 
Remember, though, it wasn't just the writing itself that brought about solace… but also the place – nature.  I wanted to offer this workshop in a place close to my heart and a place that I know can bring solitude and offer an opportunity to get away into the quiet country. 
Even though I'm a firm believer in creating spaces of rejuvenation and solitude in your office or home – just about anywhere that your mind can unwind – I also believe in the power of getting away from it all. 
So, I'm hosting this workshop in Jackson Hole, Wyoming in October. Just as the summer months and weather are transitioning into crisp fall weather and colors, so will your thoughts and feelings around your own transition.
Listen, this IS heavy material, and I anticipate some deep moments, breakthroughs and tears, but this workshop is also designed to lighten your sadness by transitioning it onto paper and understanding it better while immersing yourself in the healing powers of Wyoming's wildness.  This workshop is meant for you to have clarity, a little (or a lot) more peace and joy caused by writing about the thing you lost.


Your Itinerary
October 3-8, 2016
Monday, October 3:
Arrive at Jackson Hole Airport (JAC) and transfer to Spring Creek Ranch, your home for the next 5 nights. Relax, settle in, and enjoy the wildlife sanctuary with spectacular views of the Grand Tetons before our first class this afternoon. We'll meet up at 5:30pm for welcome, introductions, and our first writing session in our private Mountain Villa. Dinner is on your own tonight, but we'll likely eat together at Spring Creek Ranch or head into town for a casual dinner together.
Tuesday, October 4:
Relax and enjoy breakfast at the hotel together with spectacular mountain views. After breakfast we'll head to our private Mountain Villa where we'll spend the morning doing guided writing exercises and reflecting. You'll have some free time this afternoon to explore the property and continue writing on your own. If you're interested in horseback riding, fly fishing, or a hike around the property, this would be a good time to book one of those activities. We'll have an evening session back in our Villa, followed by s'mores around the firepit and teepee.
Wednesday, October 5:
Today we'll head out bright an early for a private tour of Yellowstone Park. We'll have a professional naturalist by our side to share his knowledge about the parks wildlife, geothermal features, and scenery. Breakfast, snacks, and a picnic lunch will be provided. We'll return to Spring Creek Ranch and spend the evening writing and reflecting in the Mountain Villa.
Thursday, October 6:
Enjoy breakfast at your leisure this morning at the Spring Creek Ranch. Today you'll get the chance to have a custom 60-minute massage. Spa treatments are great for flushing out emotions trapped in your muscles. Between your spa treatments we'll continue with guided writing exercises in the Villa Classroom…or post up at another one of the photogenic writing spots around the Spring Creek Ranch sprawling property.
The combination of writing and nature is important.  This is your time to digest and write with Melissa as your guide.
Dinner is on your own tonight, but we'll likely eat together in the hotel restaurant, or head into Jackson Hole and find a local restaurant. For desert, we'll meet at the teepee and firepit for late evening s'mores.
Friday, October 7:
Today is our final full day at Spring Creek Ranch. We'll have an optional sunrise writing session this morning, as we watch the colors rise up in the sky over the Grand Tetons.
After sunrise, we'll enjoy a hot breakfast at the hotel together then head to the classroom to hunker down and get even more of our story down on paper.
We'll take a break mid-day where you can enjoy activities around Spring Creek Ranch, head into the town of Yellowstone for a long lunch, or keep writing.
We'll return to the classroom this afternoon for continued writing sessions and to discuss how far we've come. Tonight, we'll head out together for a Farewell Chuckwagon dinner with live music.
Saturday, October 8:
Enjoy breakfast at your leisure, pack up, and check out.
Flights depart or you can extend your stay in and around Wyoming.


Full Price: $3,999 per person but you won't pay that today.
(*Note: Price includes all of your luxury accommodations at Spring Creek Ranch, meals listed below, a private guided tour of Yellowstone, a custom spa treatment and more.  Additional discounts may apply. You can click through to the registration form at the link below to learn more.)

Easy Payment Plan: What's more, if you'd like to take advantage of our easy payment plan, you can register today for just $999 down.
Here's how it works:
Reserve a seat at the workshop for just $999 when you register today.
For each of the 4 months after, we'll spread out the payments comfortably between now and when the workshop starts in October.
The spouse or guest rate for this expedition is $2,499, provided you share a hotel room. This entitles your guest to attend and participate in all class sessions and tours. They are a registered attendee just like you.
The Workshop Includes:
Admission to five days of healing writing instruction with Melissa Broughton from the comfort of our private retreat at Spring Creek Ranch
Five nights' deluxe hotel accommodation at Spring Creek Ranch (Choice of private Inn Room or shared Mountain Villa house with private bedroom and bathroom).
Custom 1-hour Massage at Spring Creek Ranch, and 10% discount on any additional spa treatments
Hot Breakfast Daily
Private Full-Day Tour of Yellowstone including all park fees, transportation, lunch, and biologist guide
Evening S'mores around the campfire
Snacks and coffee breaks during writing sessions
Farewell Chuckwagon Dinner with live entertainment
Note: Schedule, speakers, and locations are subject to change.
This Workshop Does Not Include:
Meals not listed on this flyer
Roundtrip Airfare to and from Jackson Hole
Airport transfers


Your Instructor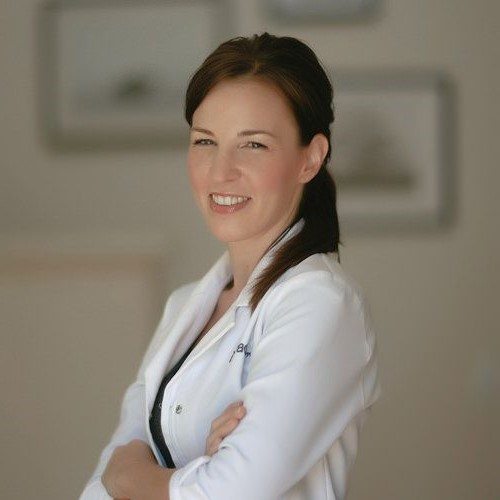 Melissa Broughton is a teacher and writer. The first in her family to attend college, she holds a master's degree in higher education administration. She earned an Alcohol and Drug Counseling certificate and is an ACA—Adult Child of an Alcoholic. She currently resides in Santa Barbara, California. Broughton is the author of Cowboy Dad, The Little College Handbook: A First Generation's Guide to Getting In and has been published in Chicken Soup for the Soul in addition to more than a dozen different spa, healing, and massage magazines.

"There were times I had to take a break and wipe away the tears, but also times I was laughing and smiling remembering my own happy childhood memories. Melissa Broughton is a gifted story teller that stirs the soul and reminds the reader to forgive and to love unconditionally. I had the pleasure of calling my dad after I finished the book just to hear his voice."  –Kiz, California
"Sometimes life can take you down roads you don't ever want to go down but in the end you end up a different/stronger person for it. I believe Melissa has done that. This is a great read for anyone dealing with any hardships of loss and/or alcoholism. It hits where it counts the most….the soul." –Gilbert, Colorado
"This book will have you crying and making you miss everyone you have ever loved and lost. I am humbled at the author's willingness and courage to share this touching story of her life." –Carla, California
"This book runs the gambit of emotions, so be prepared for tears and laughter. Joy and sorrow. Hope and despair. This book will resonate with anyone who's experienced loss, whether from alcoholism or not." –Fatima, California
"I learned a ton from her! … Melissa is very experienced and is happy to share her knowledge and expertise with others. Melissa is a great person and really cares that attendees enjoy the class and leave with their learning expectations fulfilled."– Sheri E.
"I liked Melissa alot. She had a wonderful personality and she was very helpful. She was very willing to work with us and answer all of our questions."– J. Gwirtz
"She provides a lot of personal experiences and tips throughout her presentation." – Diane W.

Where You'll Stay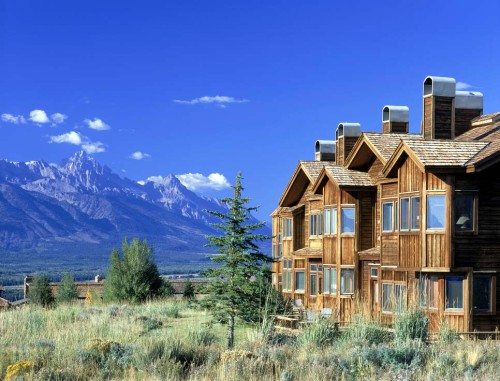 You and your fellow travelers will arrive at Spring Creek Ranch (I have stayed here previously and let me tell you that you are in for a healing retreat!). Crossing the cattle guard and driving up the hill through the property, the views of the valley and the range are awe-inspiring as the Ranch stands atop a hill.
You can already feel yourself taking a deep breath in (when was the last time you did that?).  Each of the luxury rooms on the property has a sweeping view of the jagged, white-capped mountains and a private balcony or terrace so you can truly soak in the healing beauty of the mountains around you
The "Whoa" signs will remind you to slow down your breathing and thinking.  The rooms are quaint with a view of the Tetons, and it's likely that when you wake up the next morning and look out the window, you'll see wildlife.  You'll blink a few times to make sure you're not dreaming.  All of the rooms offer a cozy, western style and warmth.
Activity Level
Moderate. Most of this workshop will be spent writing, but we'll take one full-day trip to Yellowstone Park for a private guided tour. Make sure to bring comfortable walking shoes for this day. Spring Creek Ranch also offers lots of activities including horseback riding, fly fishing, and hiking through the local trails.
Prerequisites
There are no prerequisites. This workshop is for people of all skill levels and experience and the concepts discussed are doable by anyone.
To register now please click below or call Kacyn at (202) 370-6459 or toll-free (866) 415-1425, Monday through Friday, 8:00-5:00 Eastern Time. You may also email: lori@greatescapepublishing.com.
Seats are first-come, first-serve and an email does not count as an order. The fastest way to reserve a seat is to do so online.
Cancellation Policy: The Writing to Heal Retreat is non-refundable. If, however, you are unable to attend- and you give us at least 60 days notice – we will be happy to apply your payment toward a future workshop, minus a $200 processing fee. Cancellations with less than 60 days notice may be subject to extra fees.

← View All Events