Calling All Wanna-Be Photographers …
Would you like to get paid to take simple photos of people, pets, your everyday activities and hobbies and/or travels?
Put your name on the invite list below and we'll send you video instructions on how you can sell your photos to magazines, blogs, online stock photo agencies, and a handful of other markets open to beginners and looking for good images today…
This opportunity is open to everyone. It doesn't matter what your background is … how old you are … how far you went in school … what you like to photograph… or even what kind of camera you have…
No previous photo experience is required.
He was approaching 60 when he realized he was tired of his job but he didn't have enough money to retire.
Michael Gauthier started looking for alternative ways to make a living when his computer business dried up. With no camera experience behind him, he dove into photography. He took a few lessons and then he started taking photos for a local newspaper. Eventually he branched out to community events and more. He's now making a full-time living with his photos and he says that crucial to his success was the fact that he didn't wait to go pro before selling his images. He started selling them on his way to going pro. And that's what he thinks others should do as well. Make money from your practice photos so you can take more classes, improve your skills, and afford better equipment.
She always loved adventure so she uses her camera to fund more travel
Lisa Miller loves to travel, meet new people, and have impactful life experiences. She also loves taking photos of beach scenes in her hometown in Connecticut. So she decided to try selling them in a local frame shop and was thrilled when she sold over 20 prints in a matter of months! With a daughter in college, the extra income helps. She takes her camera on all her trips but she doesn't discount the value of taking photos at home either. They're her best sellers.
She went from taking pictures on vacation to taking pictures of everything and eventually opening her own boudoir photography business.
Deborah Kolb does it all. She's always loved photography. But she pursued other ways to make a living when she was in school. Eventually, though, her artistic side yearned to come out. She discovered her love of photographing people... and started submitting her photos to stock sites. She has also started a lucrative side-business taking boudoir photos. On top of all this, she used her photos to land a trip to Tahiti, where Islands Magazine sent her on vacation for winning their "Annual Photo Contest"
Who knew photos of storms paid so well?
Kristen Bentz loved taking photos on vacation from her 9 to 5 job. People always told her she took great photos, but she didn't think anything would come of it. Then one day lightning struck... literally. She started photographing lightning storms and she loved it. She learned how to sell her shots on the weekends at craft fairs. Things have snowballed for her from there. She's branching out into shooting headshots... she's gotten her start in stock... and she now knows she can make money on the weekend when she needs extra cash. What great peace of mind that is.
These are just a few examples of real people who are out there living the photographer's life. If you have photos sitting on your computer that you'd like to trade for extra travel funds, or you'd like to create a new income source for yourself, to supplement your retirement or work at something you love, then join us to hear more.
Find out how these folks did it, how much their images are selling for, and how you can follow in their footsteps.
You'll discover:
The three best markets for beginners and some simple tricks for knowing the kinds of photos sell best in each
Exactly what you need (and don't need) to be a successful photographer
How to get started before the weekend, and be on your way to your first photo sale
How to put the odds of success in your favor—and speed up your learning curve
Why there's such a big demand for photographers now …
And more …
Put your name on the invitation list and I'll send you details about how you can get started today. This could be just the chance you've been waiting for… to have fun with a new skill you can profit from and really live the photographer's life.
You have nothing to lose. Put your name on the invitation list today:
I hope you'll join me!
Sincerely,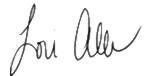 Lori Allen
Director, Great Escape Publishing
---
Great Escape Publishing will never sell, rent or otherwise abuse your e-mail address. It will be used solely for the purpose of sending you information about photography. Should you wish to unsubscribe at any time, instructions are included with each e-mail for immediate removal from the subscriber file.
© Great Escape Publishing
All Rights Reserved. Protected by copyright laws of the United States and international treaties. This content may only be used pursuant to the subscription agreement and any reproduction, copying, or redistribution (electronic or otherwise including on the world wide web), in whole or in part, is strictly prohibited without the express written permission of Great Escape Publishing, Inc. 245 NE 4th Ave, Suite 102 Delray Beach, FL 33483.